Efficient & Awesome Dry Bar Storage Ideas
Where to Hide the Liquor?
In the latest project from our custom woodworking shop, our client wanted a dry bar with liquor and wine storage in drawers so the upper glass door display cabinets could be used for prettier stuff.  Our shop guru Cliff worked with them to determine the perfect spacing for the maple dividers he installed in the base cabinet pull outs.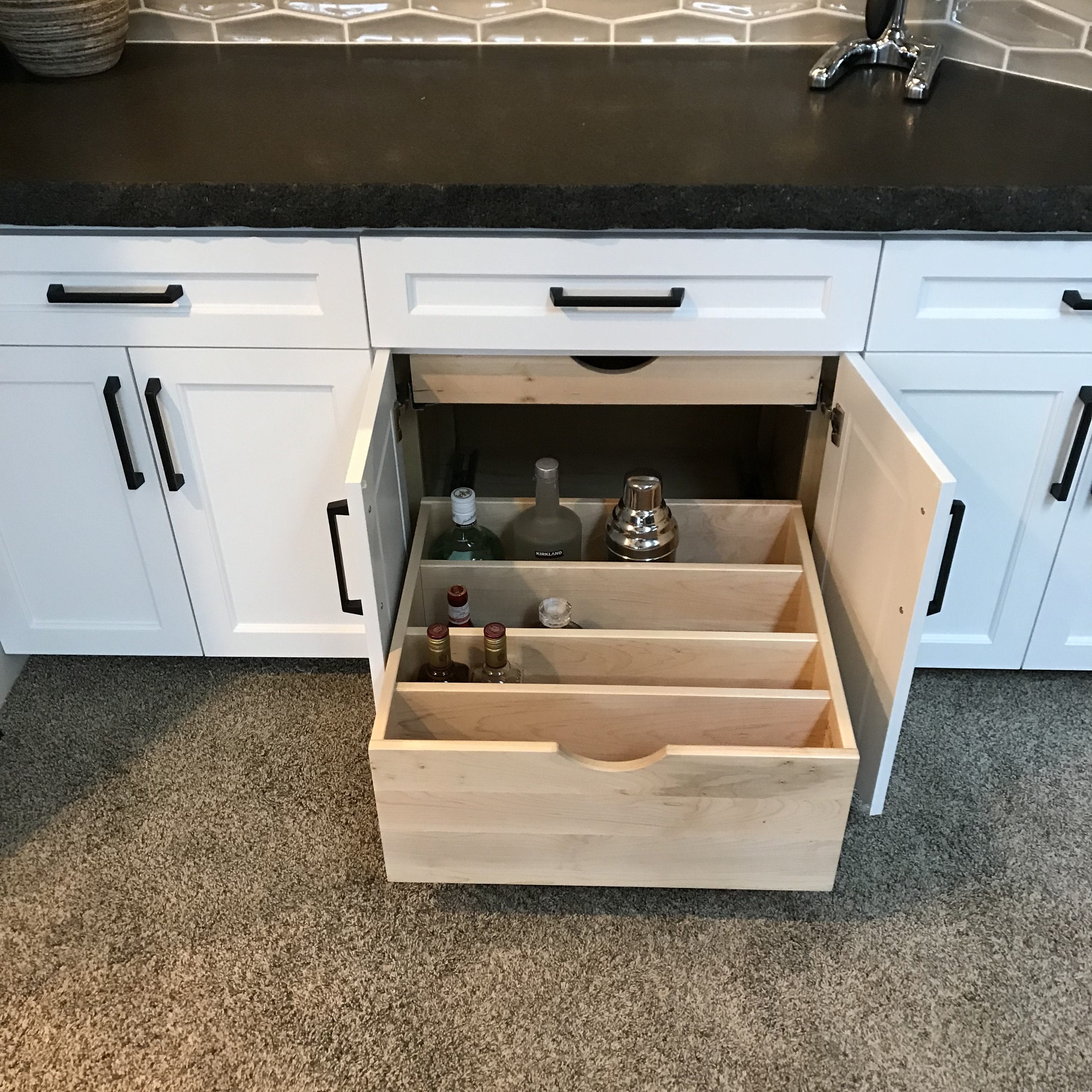 The right hand portion of the bar had to be angled to fit to the existing wall.  Turned out to be a great space for wine bottles.  (Dig that 2 3/8″ thick live edge granite counter!)
Here's the full view.  The cabinet is a full overlay face frame style, painted in place with white conversion varnish.  We like to paint in place when possible to get a truly seamless finish.  The upper cabinets are lit by LED tape lighting on a dimmer.  We're waiting on a couple more glass shelves to wrap it up.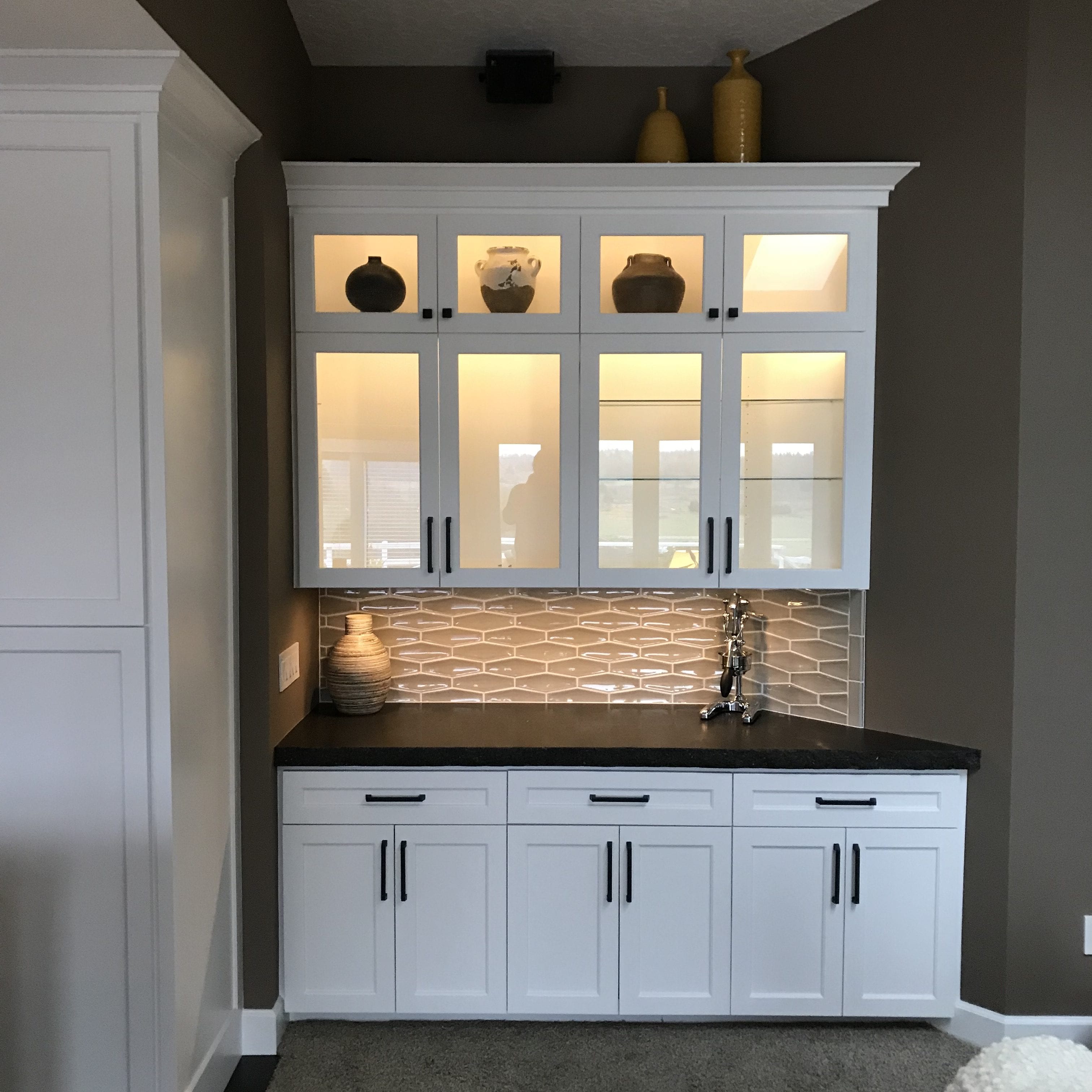 Our clients loved being able to work with Cliff in real time to dial in the dividers.  We love having our own shop so we can build exactly what our clients want!