When building a roof with wide eaves you want to make sure that the eaves don't sag. Â While planning this Vancouver WA patio cover remodel, we worked with our structural engineer to come up with a solution that works aesthetically and functionally.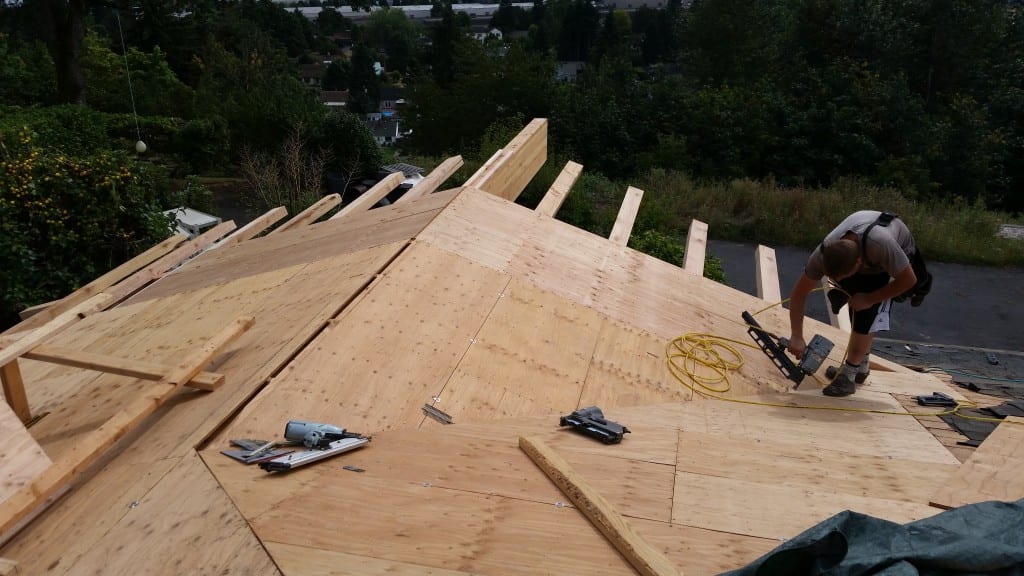 The outriggers rest on a 5 1/2″ x 6 glu lam rafter beam. Â The depth of the glu lam plus the 4×6 (set wide side down) is equal to the thickness of the 2×10 rafters that make up the remainder of the roof framing. Â We'll eventually clad the 4×6's with 1×6 tongue and groove to match the existing eaves.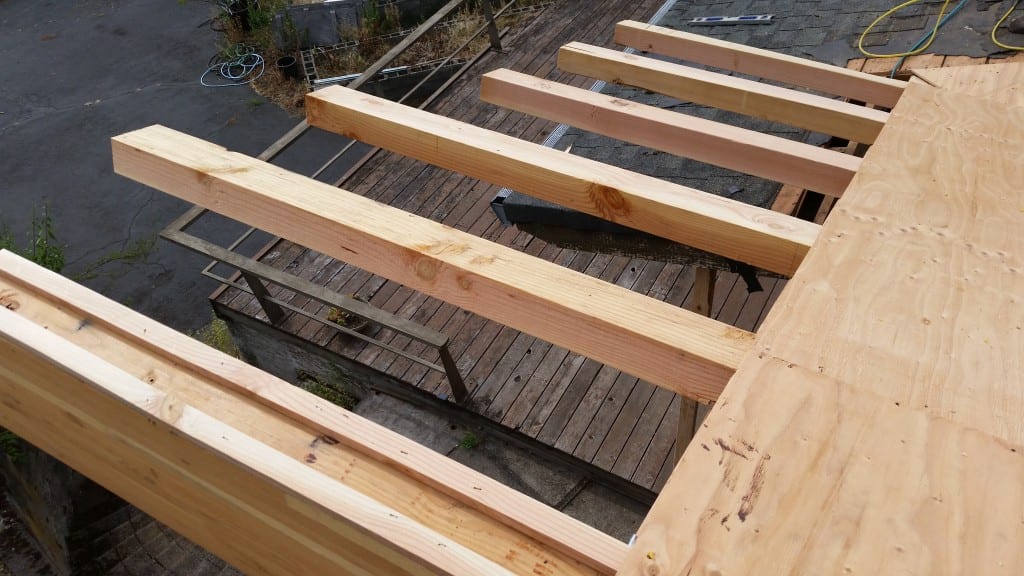 In this view you can see the 4×6 outriggers set at 24″ on center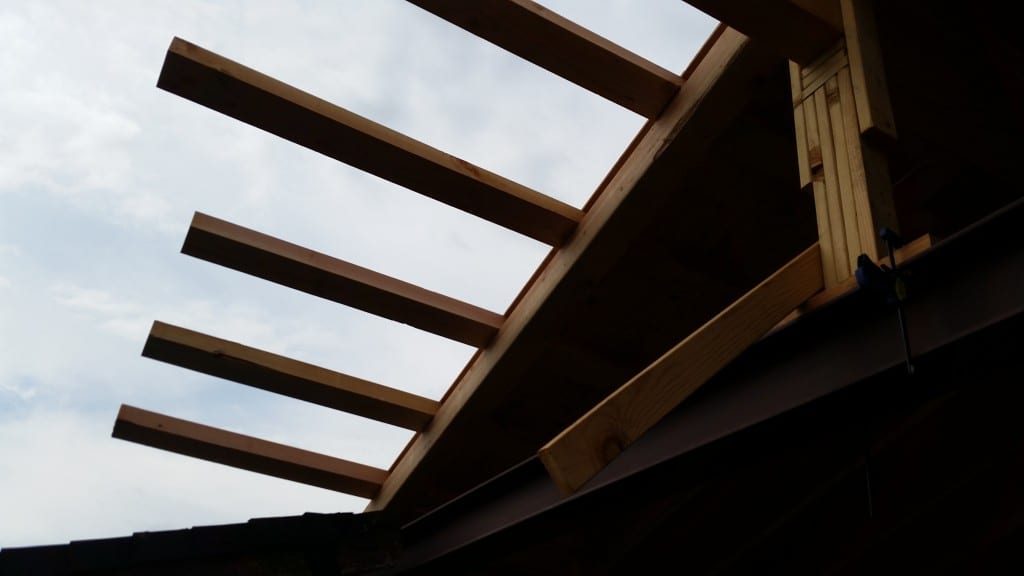 With smart planning at the design stage we're able to make sure that the patio cover looks great for many years to come. Â That's the beauty of the design/build approach. Â Check back as the patio cover gets finished.