Outdoor Living – 'The Pavilion'
Covered areas are pretty much a must in the NW.  Our clients bought this spacious home on a large lot in Felida and knew they wanted to create a great outdoor space for their family and friends.  They wanted it to be far enough away from the house so it wouldn't block sunlight (it's on the north side), yet close enough to be convenient for grilling up dinner quickly.  They wanted room for a large dining table, a living room type furniture configuration, wood burning fireplace and a large counter for food prep and serving.  The structure needed to visually tie into the house- hence the round columns, and feel open, light and spacious (full vaulted ceiling and skylites).
Check out the video tour of The Pavilion
This was a pretty complicated structure to build. To get the 1×6 clear cedar tongue and groove boards to line up the framing had to be spot on. A lot of planning went into making it happen. Here are the various steps we took from plan to completion: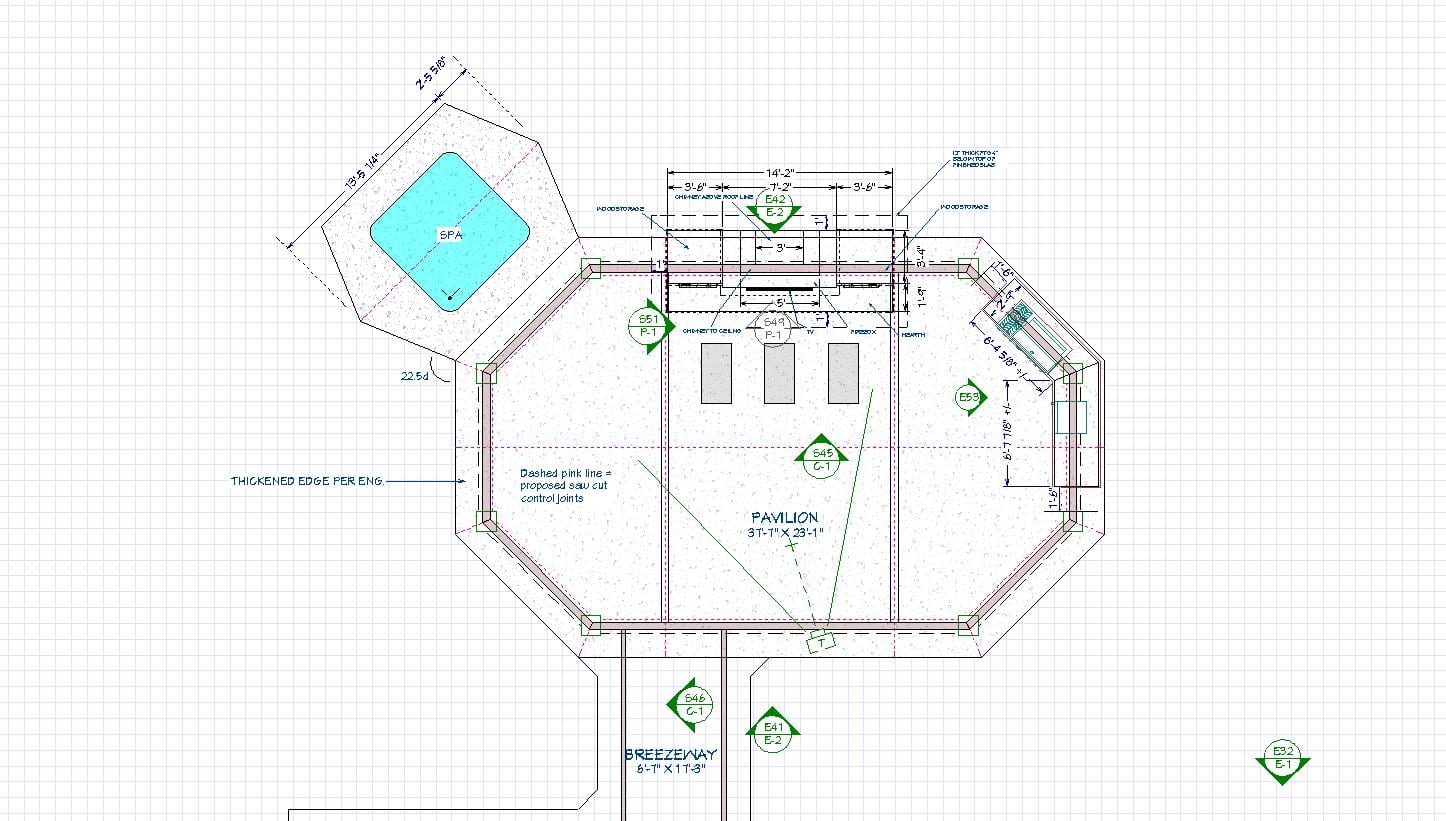 Rendering of the pavilion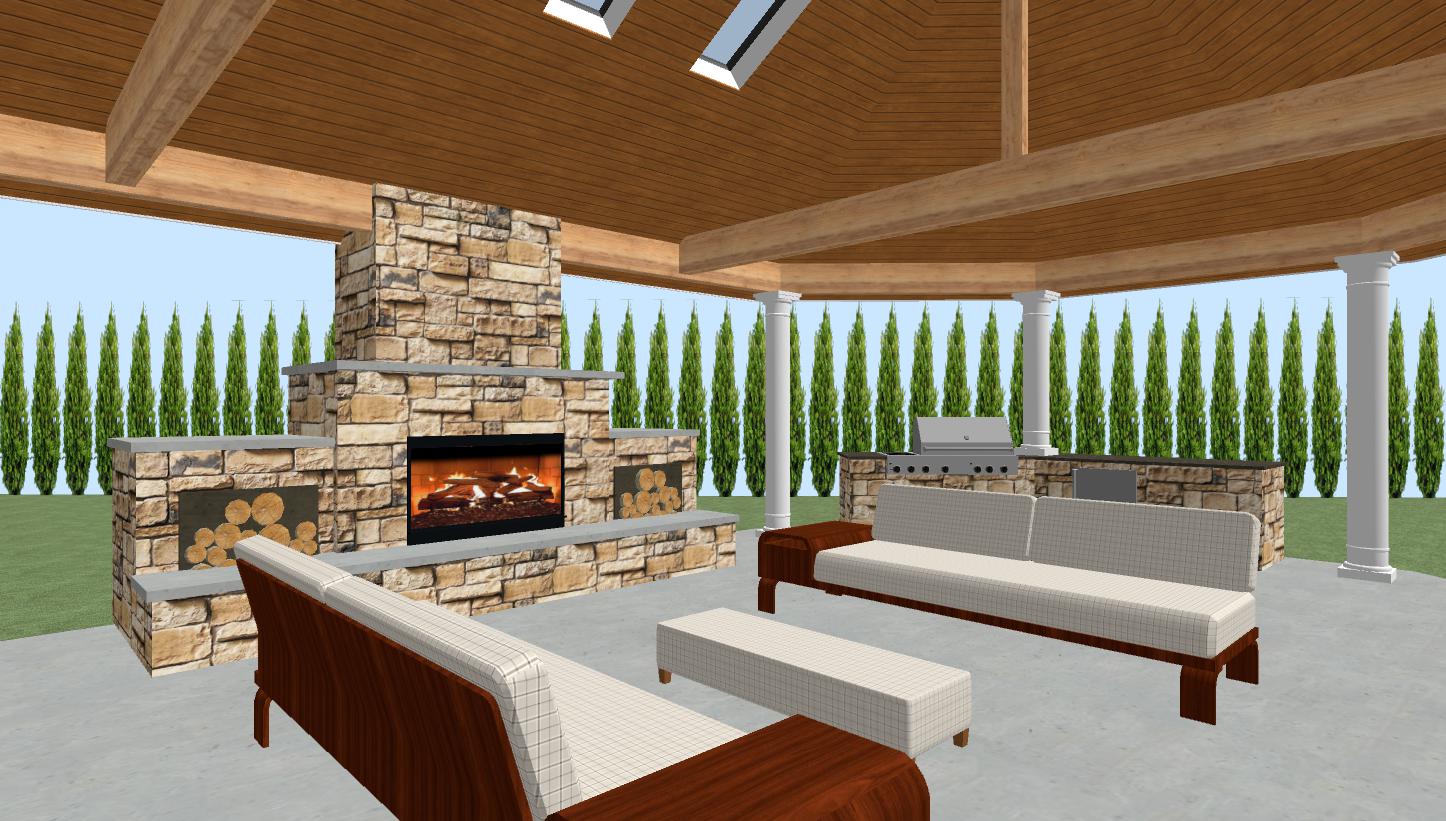 The backyard originally had a concrete patio with brick wall border and an old built in bbq (off to the right), but no cover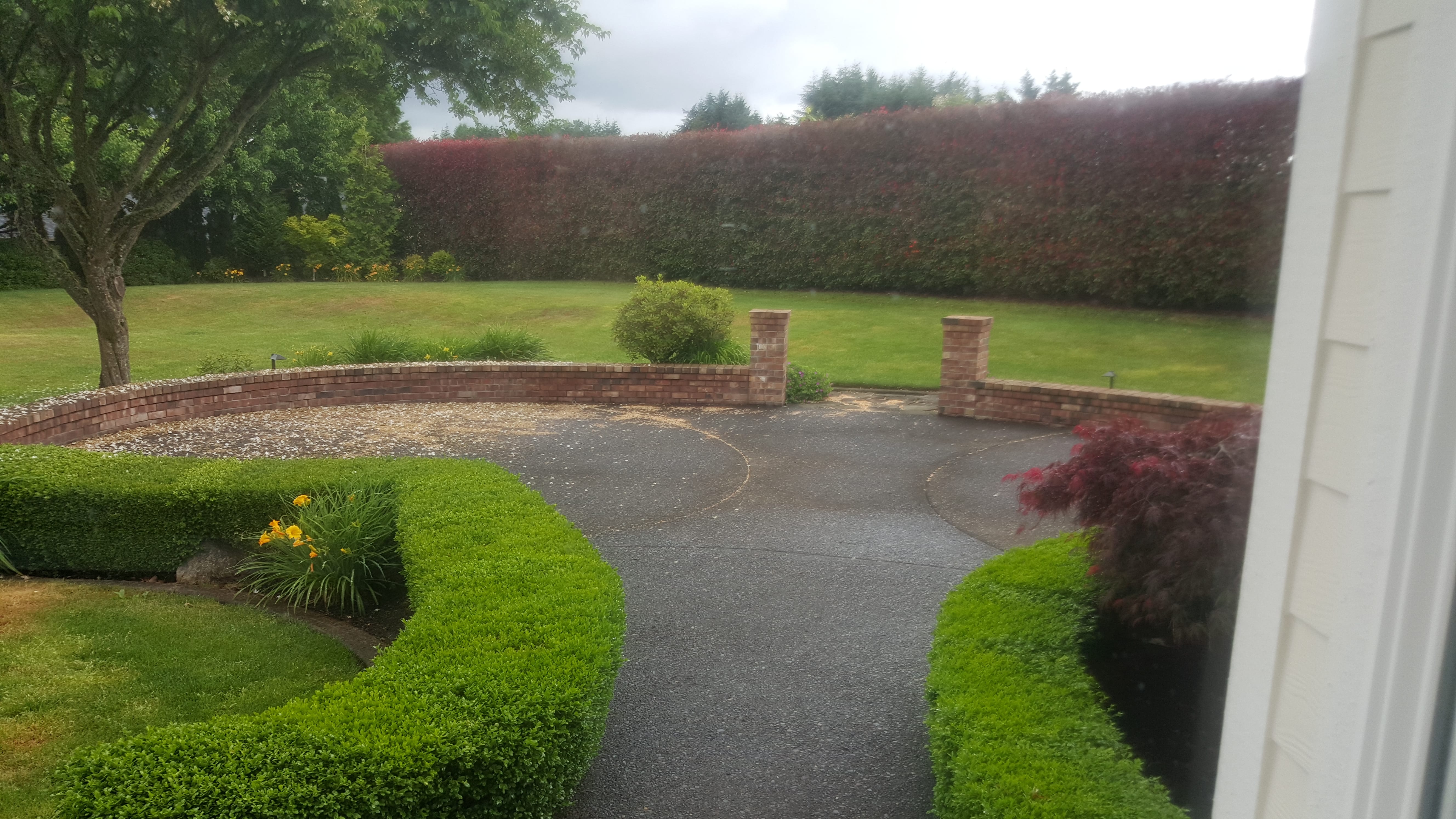 Groundbreaking- during the wettest December on record.  Good times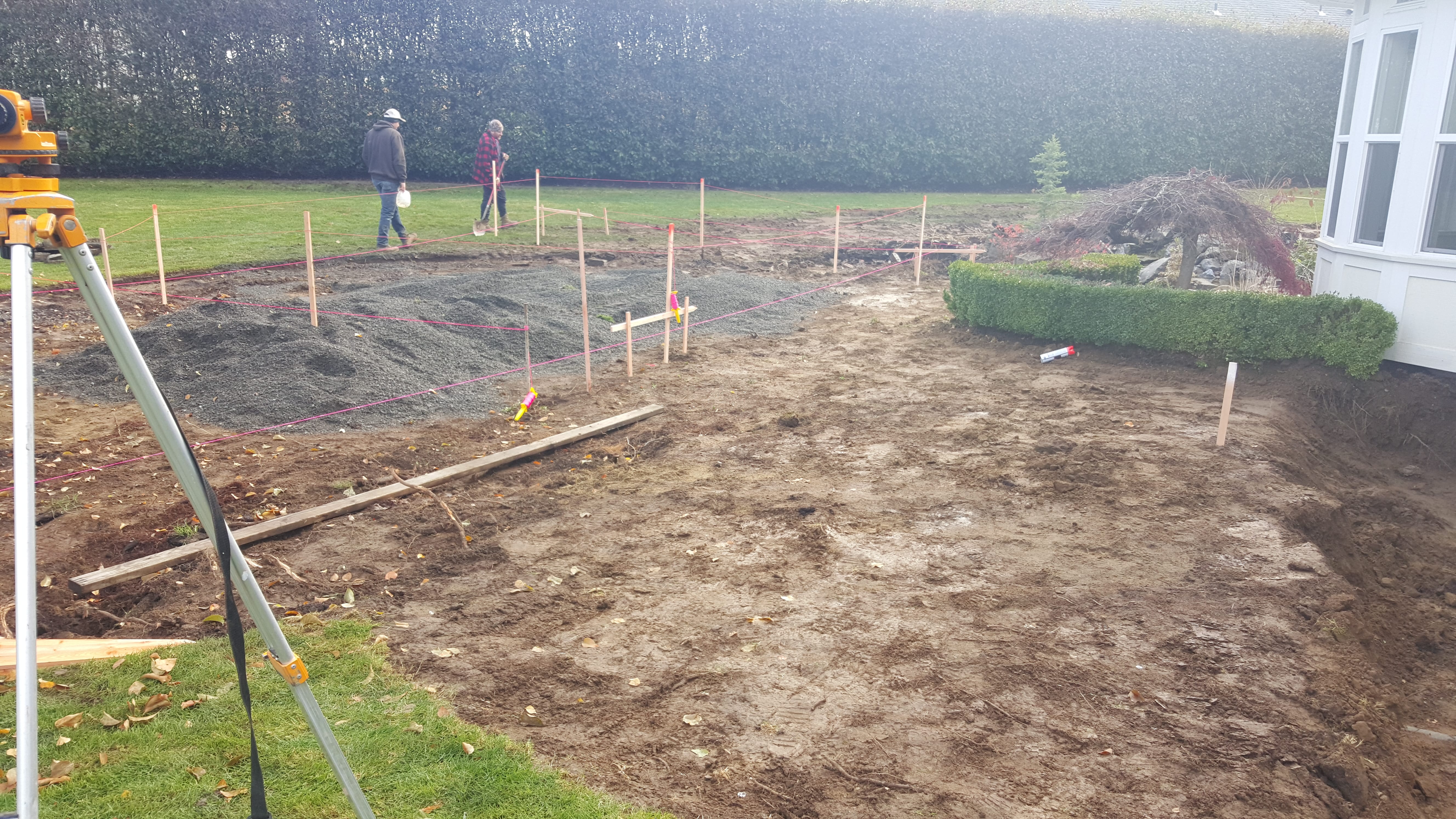 The steel posts were fabricated based on our measurements and delivered to the site with the beam saddles ready to go.  They were within an 1/8th of an inch.  We call that shim-able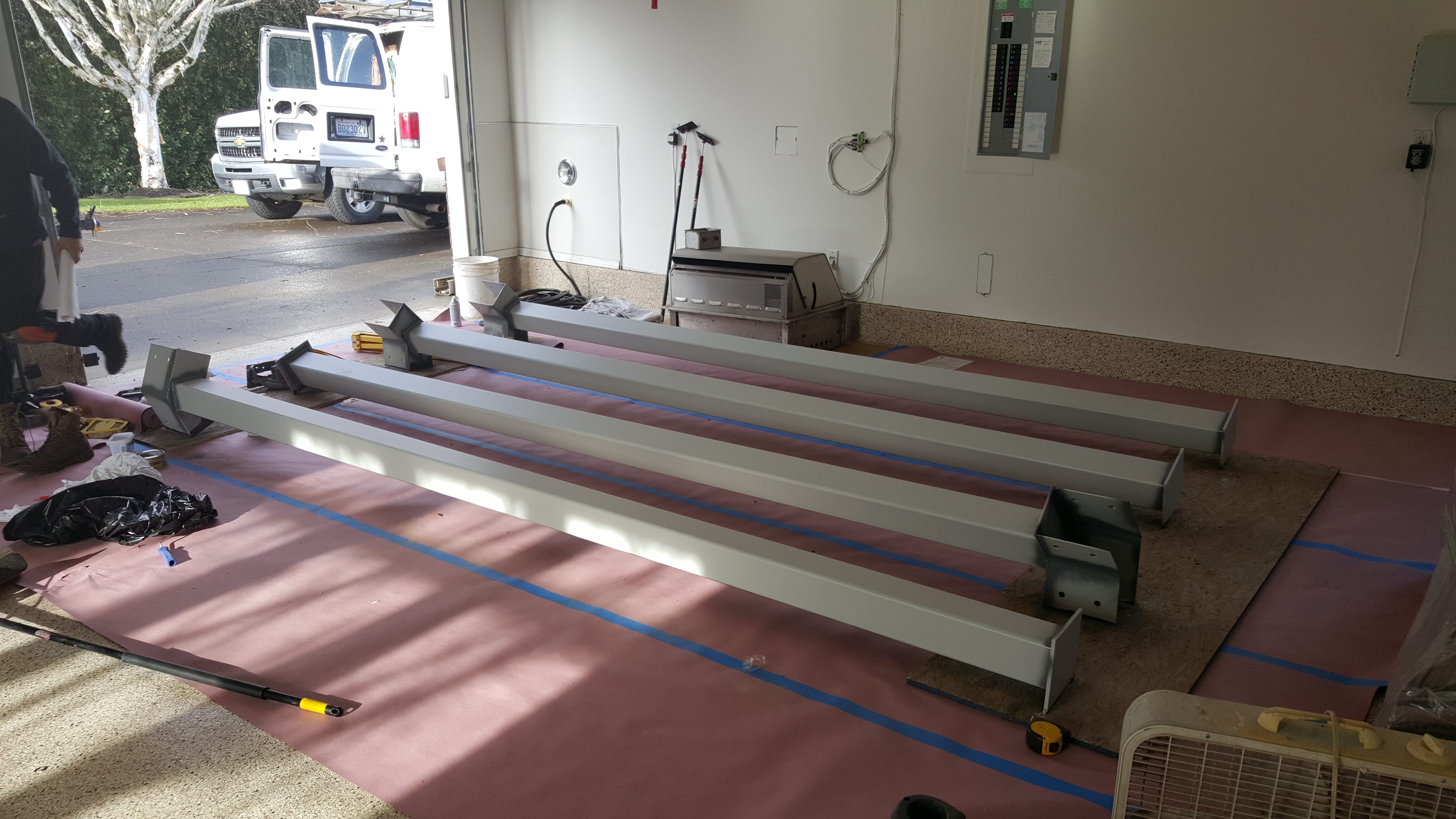 Rob set the steel and wood columns in the 5′ deep augered footing holes, plumbed and braced them.  
They had to be set so the beams would be level but also so that the structure would be square.  If it were out of square it would be a nightmare to frame the roof and finish the tongue and groove ceiling.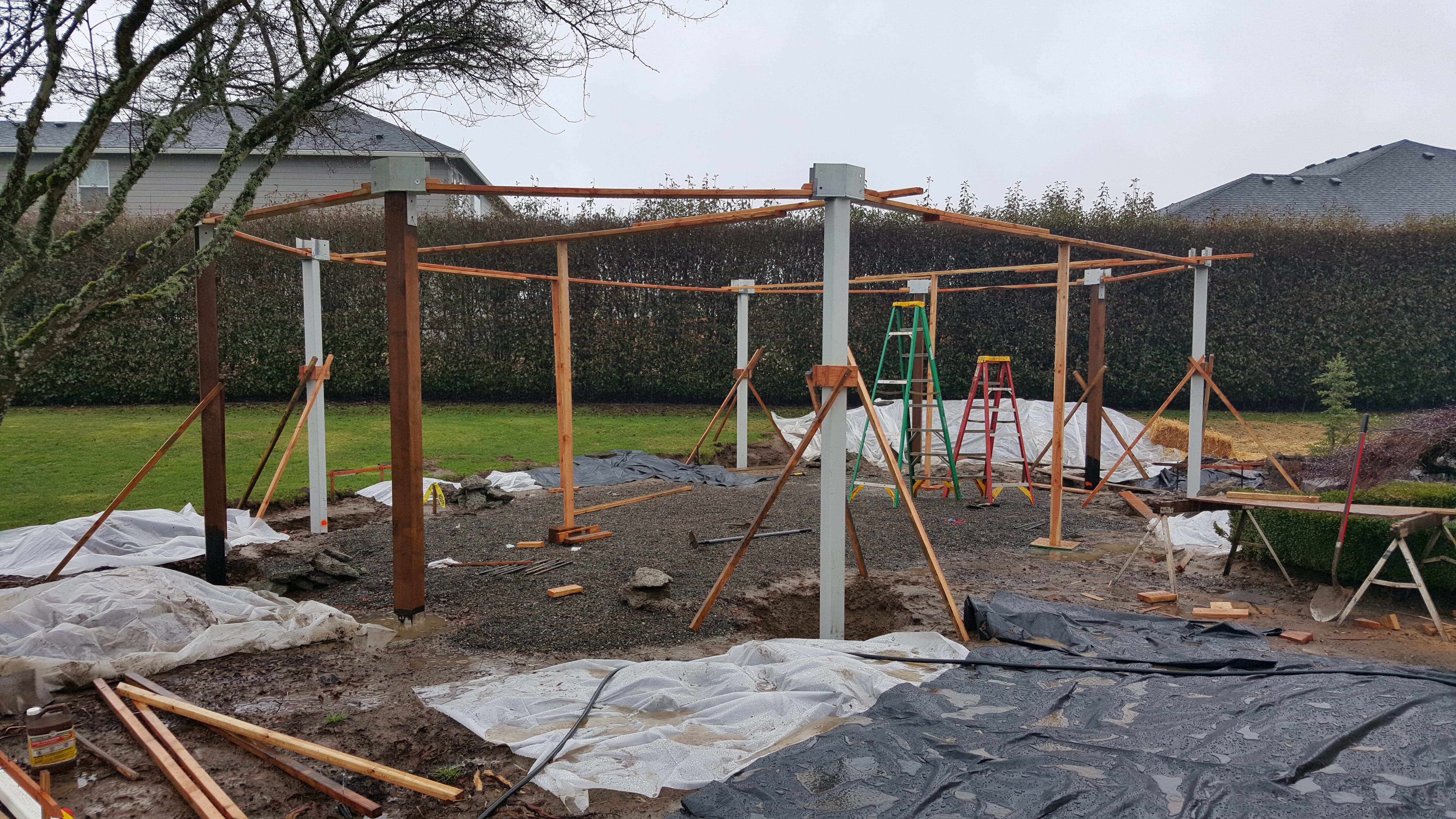 The concrete was set and gravel base placed for the slab.  Now it's time to prepare for the beams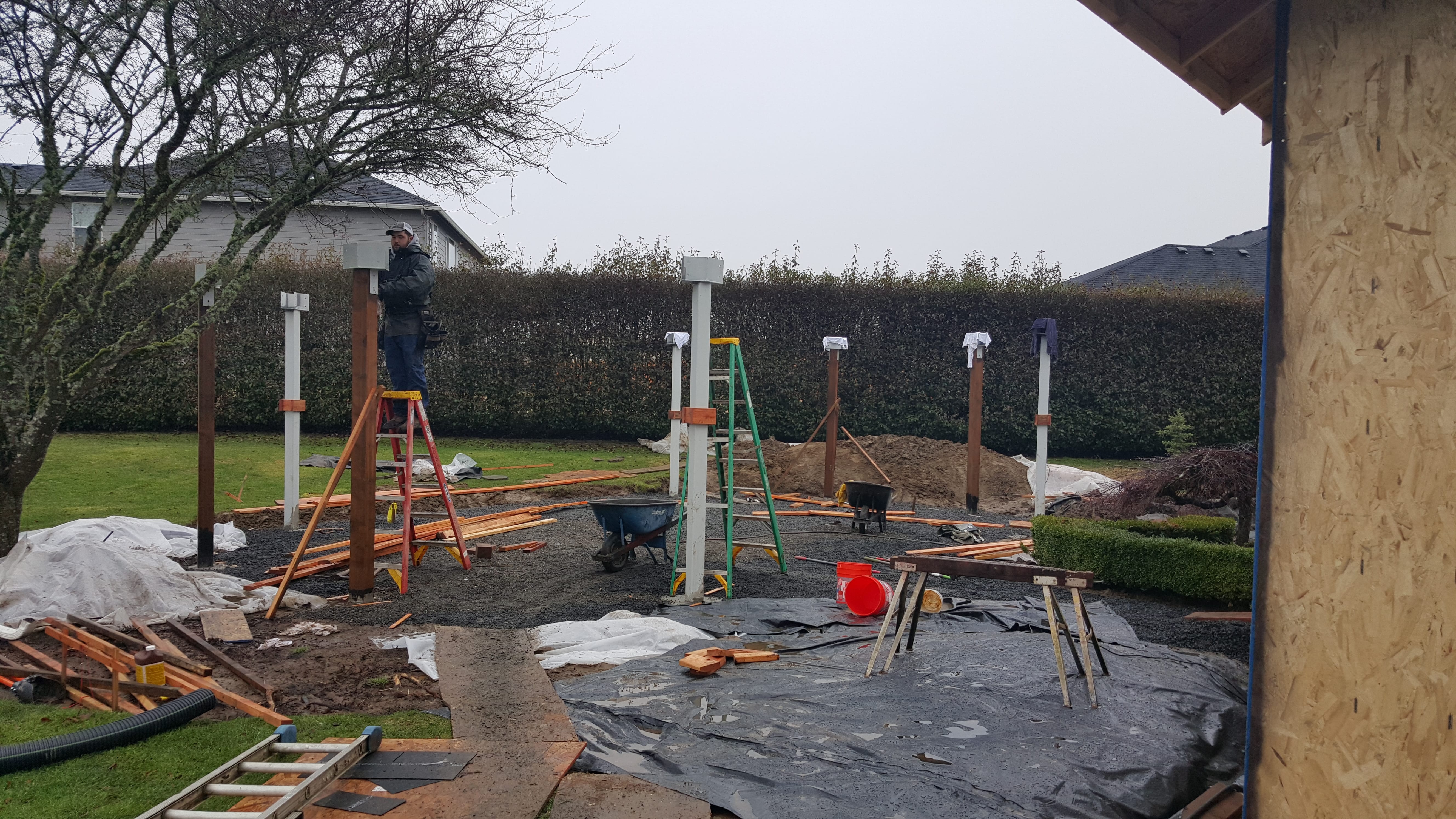 The glu lam beams were set and covered to protect them from staining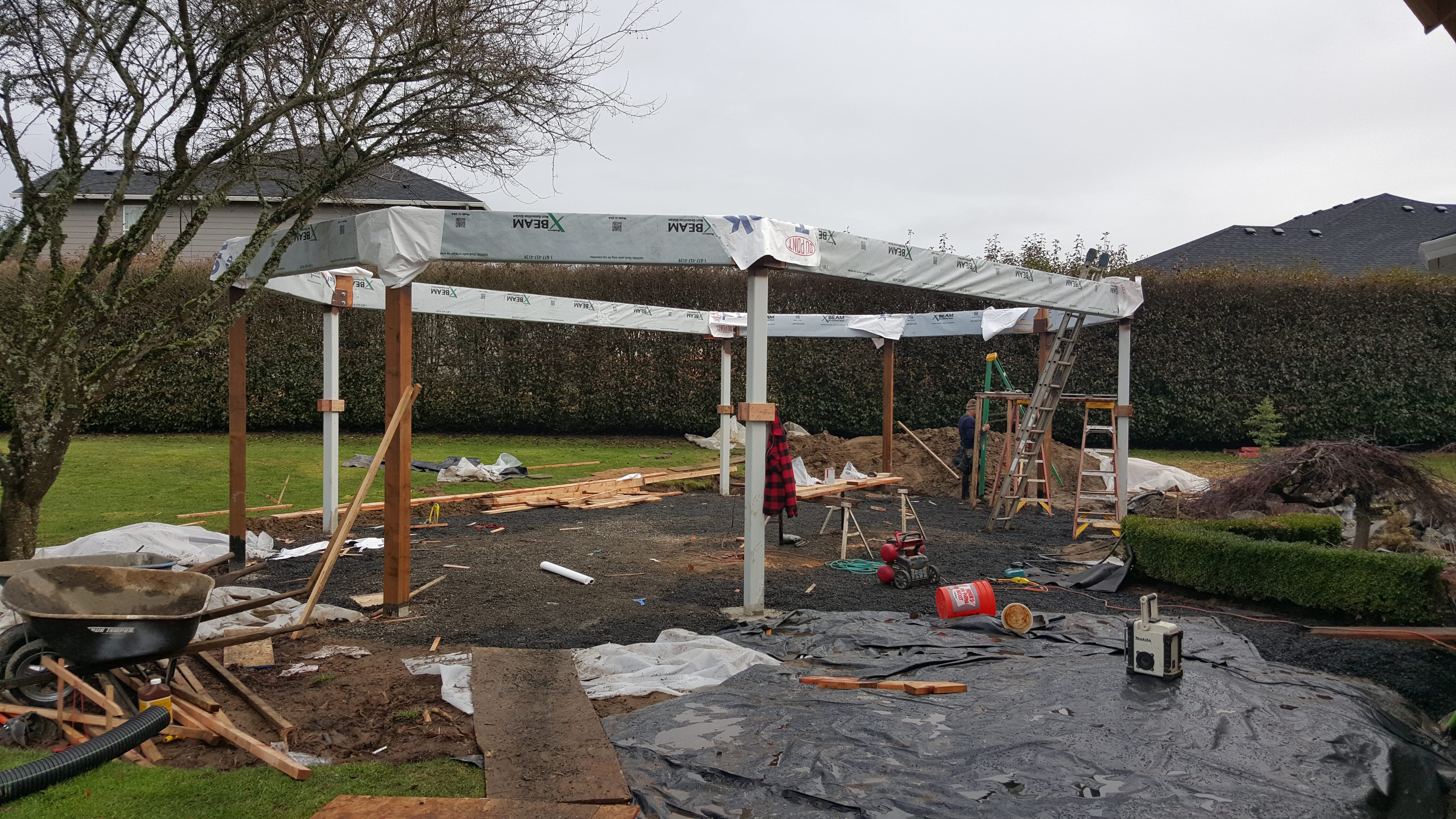 The rafters were set.  This is about as close to finish carpentry as framing gets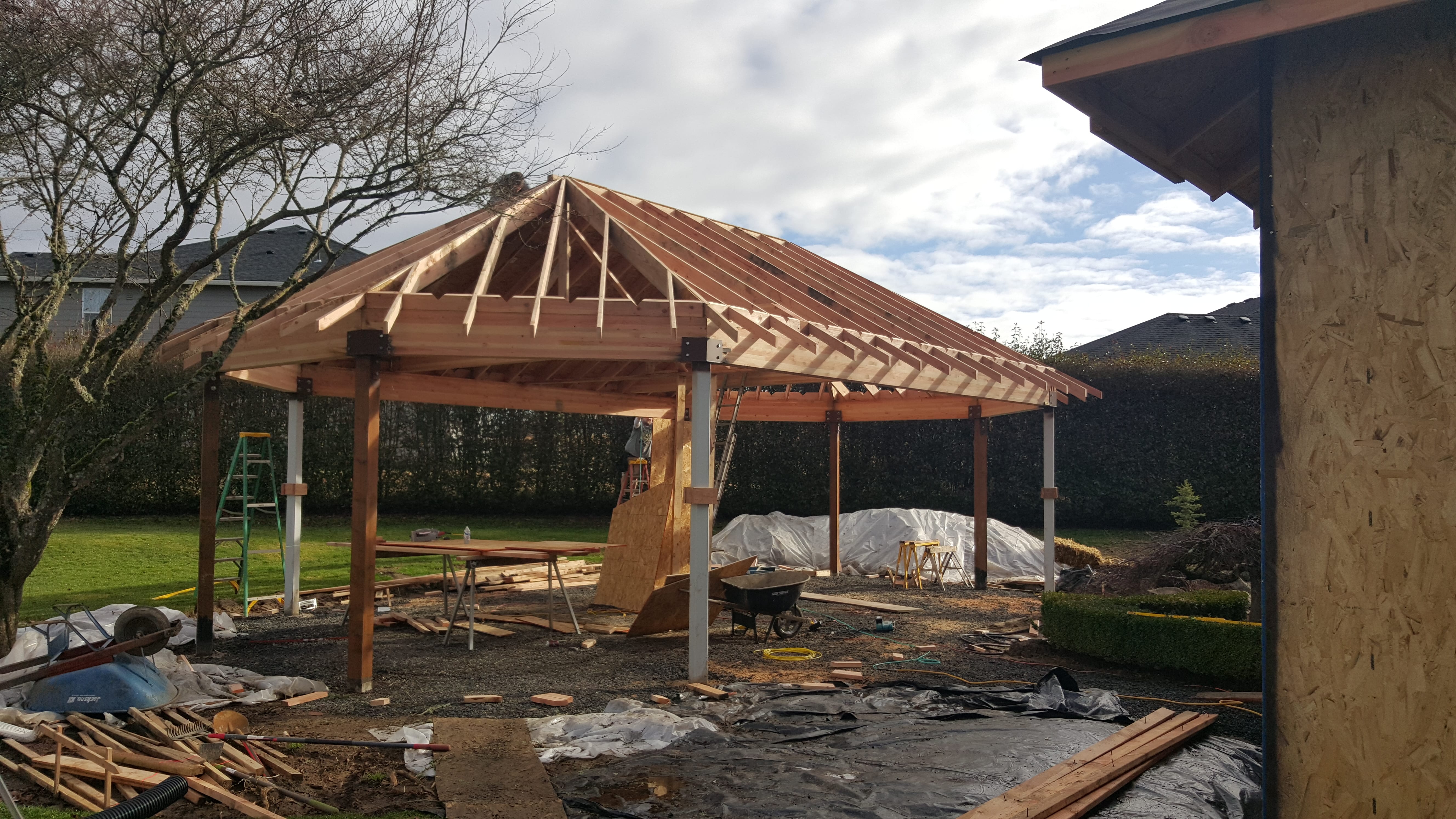 The roofing and gutters are installed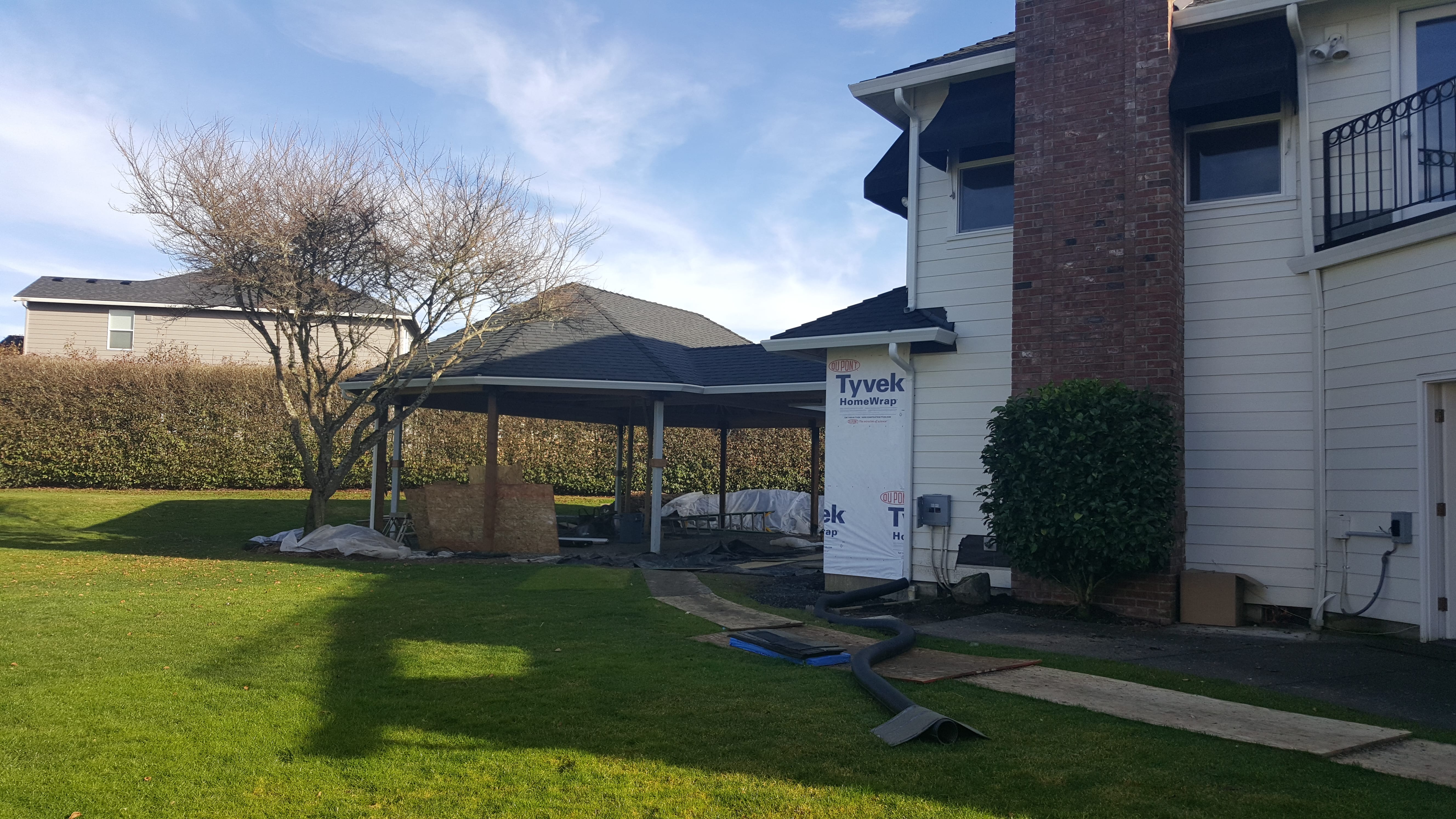 Jason the mason works on the fireplace and the gas line is installed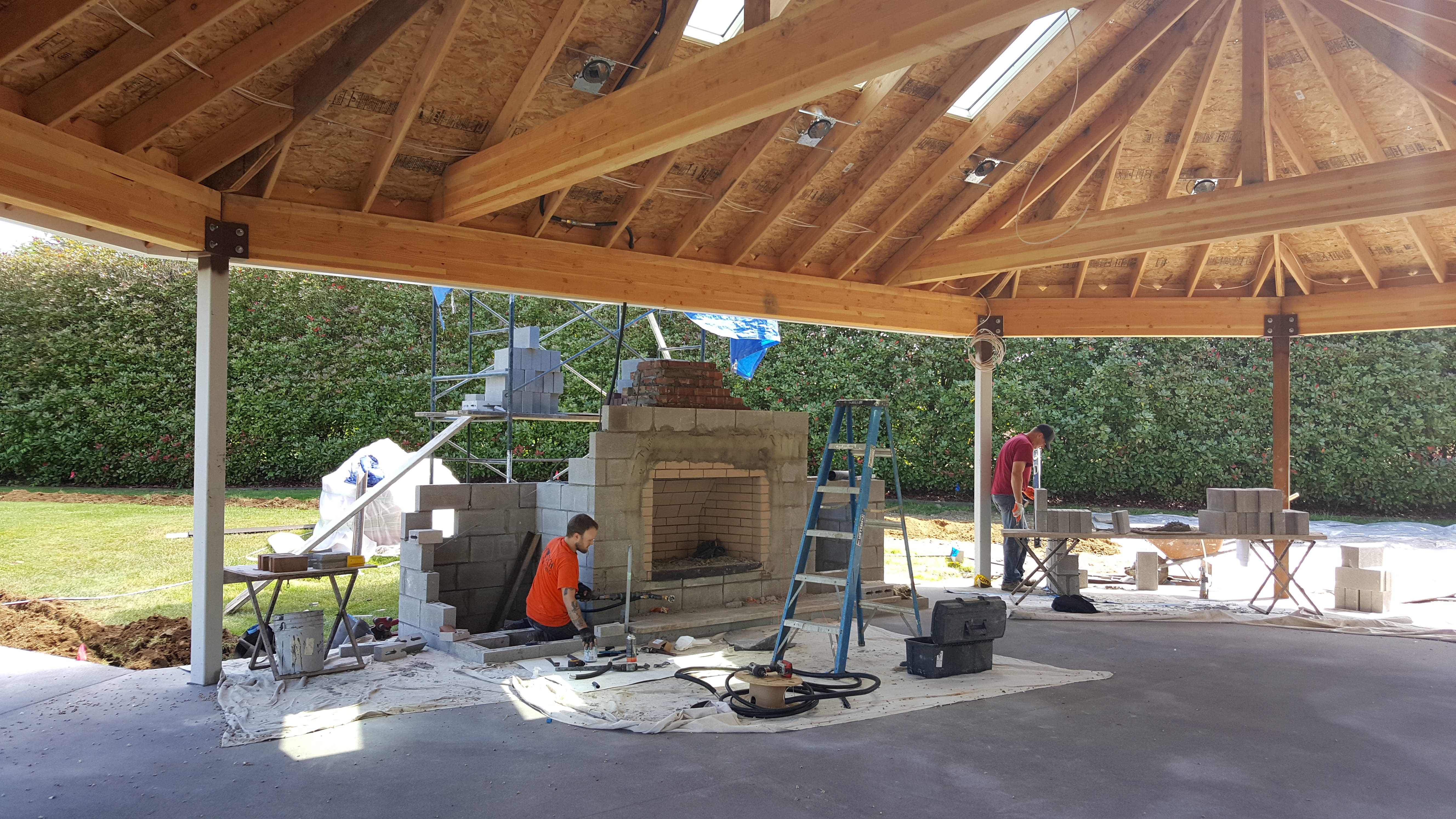 Rob and Cliff install the clear cedar tongue and groove ceiling.  It's a huge advantage to have the same carpenter with the skill to frame and finish something this precise.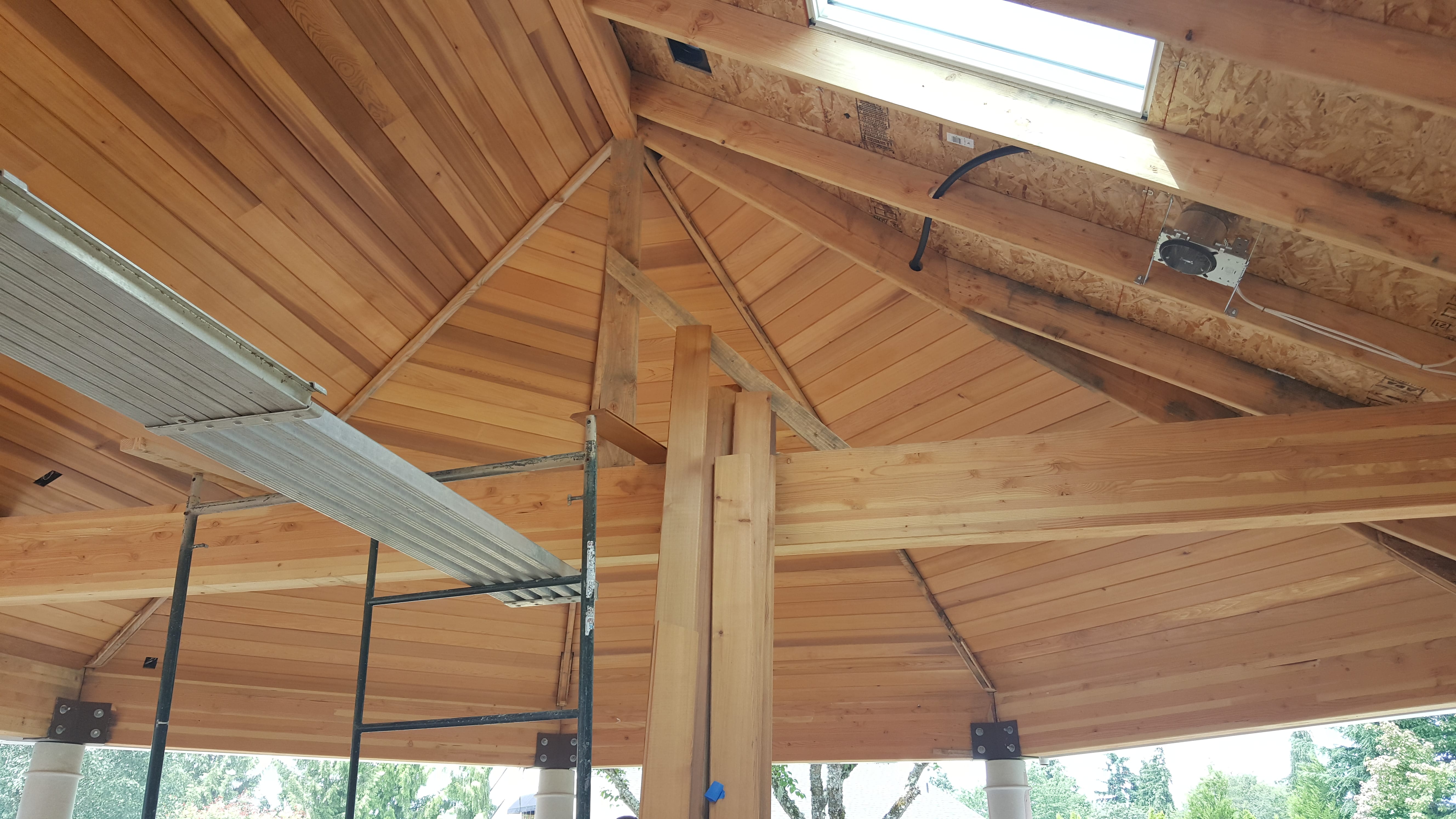 Rob installs the columns.  He cuts them in half then wraps them around the steel and wood posts, bondos and sands them to be seamless.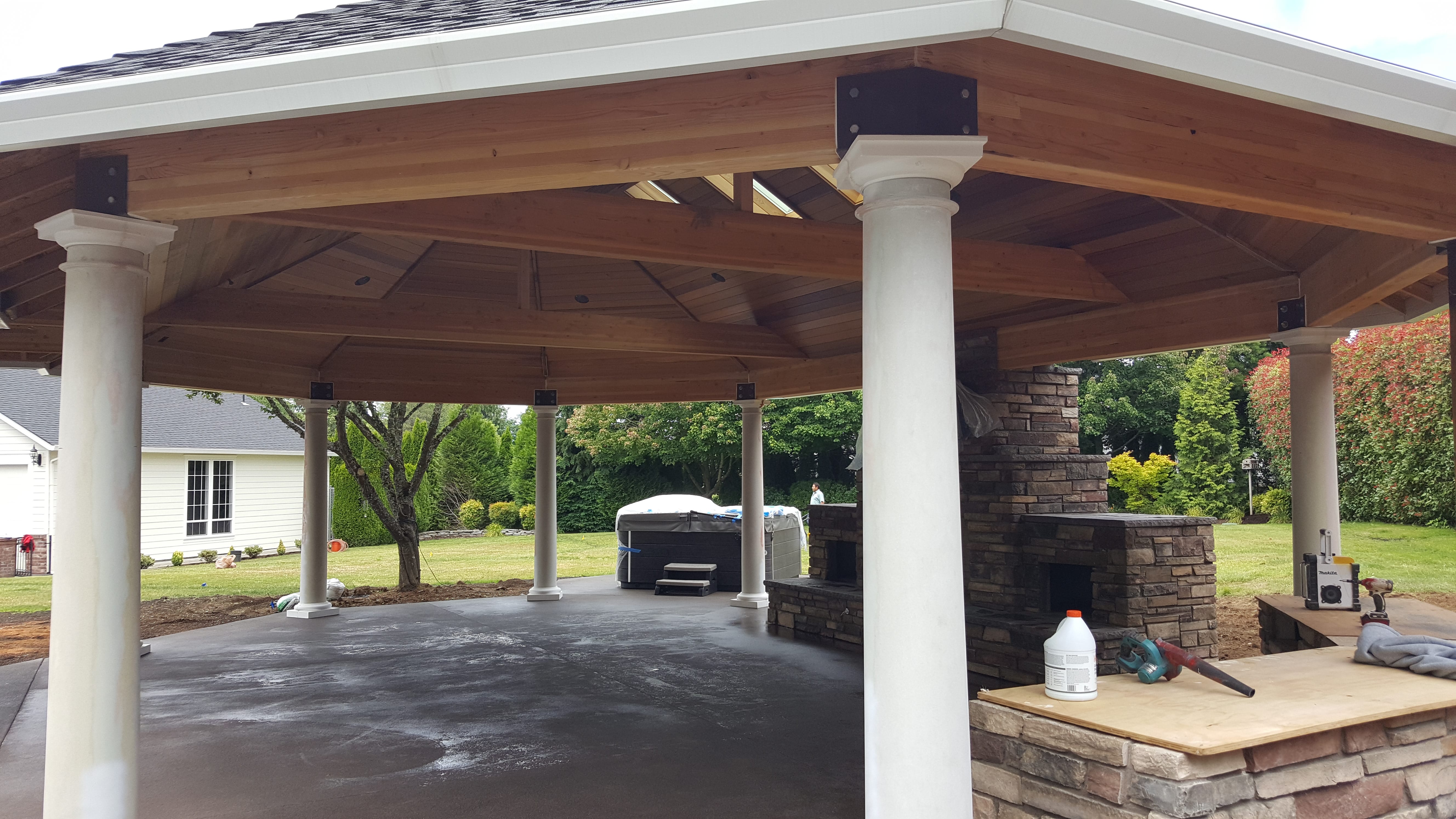 Client and contractor enjoy some post project reminiscing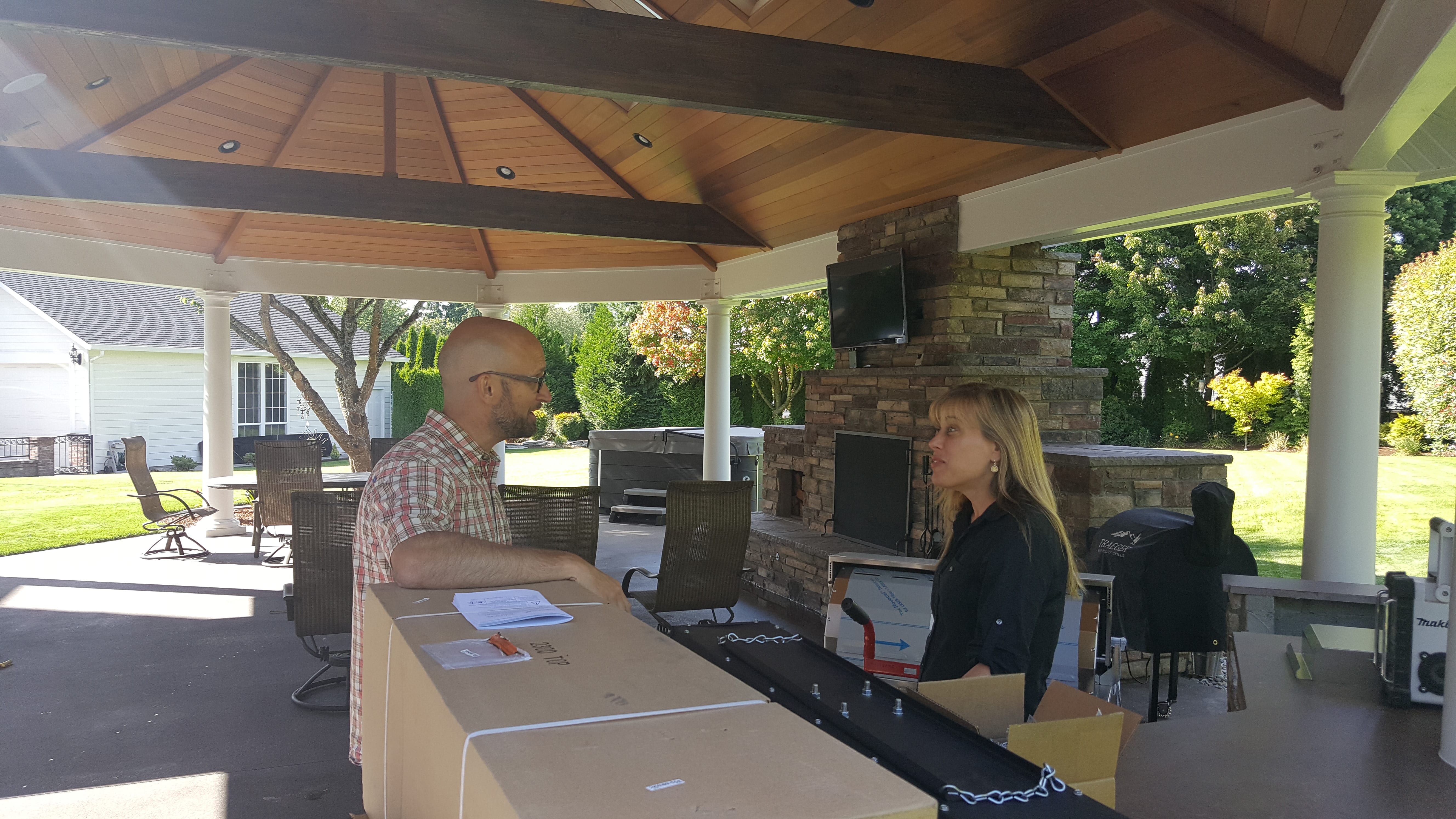 This was a really fun and challenging project.  We're really grateful to have such awesome clients like Rob and Ingrid.  They love their new outdoor living area!