Or… a Kentucky Derby/Hollywood mash up?
Whatever you call it, it's seriously cool. Â Our client had recently moved up from SoCal and bought a very traditional farmhouse in Ridgefield with fluted columns, layers of built up crown mouldings and other uber-traditional touches that had absolutely nothing in common with his modern tastes. Â He wanted a super-sleek fireplace wall that would still fit in with the surrounding materials. Â Walking a fine line indeed!
We came up with a wall treatment using aluminum frames with white Parapan panels.  The widths had to be perfect to work with the existing fireplace location and the door to the study (made of the same stuff so it would 'disappear').  We wanted the gaps to be really precise, including where the panels butted up to the less than straight floor, ceiling and end walls.  To get the panels totally dialed we dry-fit and adjusted them several times.  In the end, the planning and effort paid off with a dramatic counter-point to the existing architecture which still fits in perfectly.
After Remodel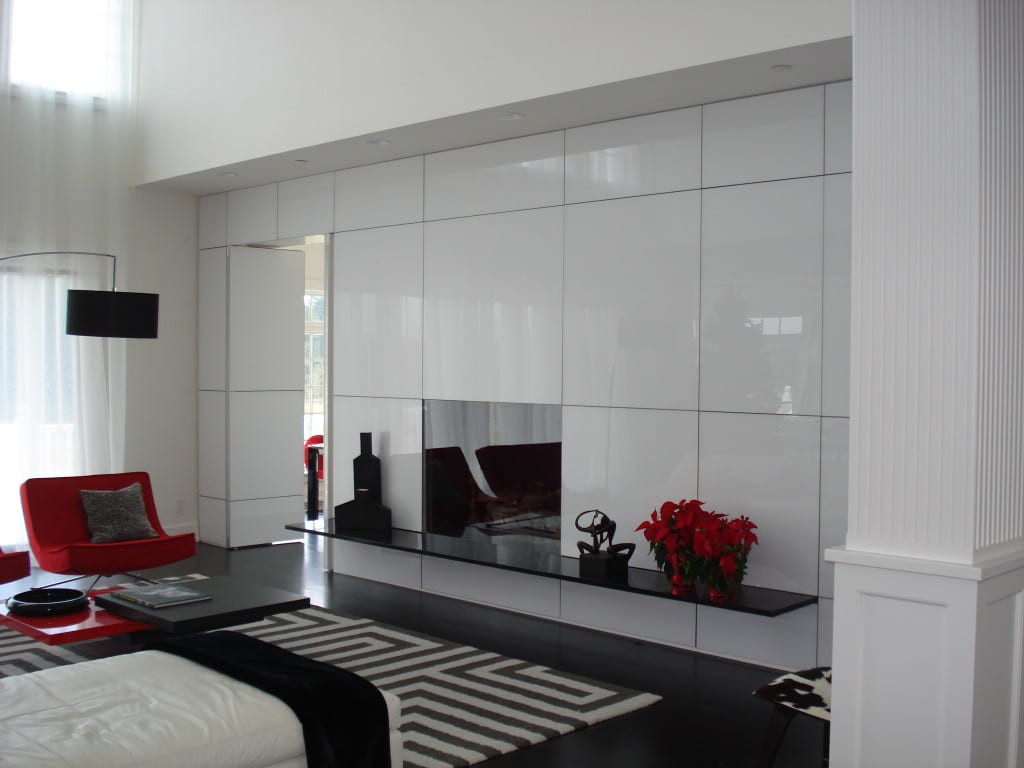 Test Fitting the Panels