Miller Kashas Project Diary | Week of June 1, 2015
Lots of activity to report last week so let's get to it!
We started 3 new projects last week.
Camas Kitchen Remodel
This project is a remodel to a 1959 daylight ranch with great views near downtown Camas.  We're opening up the kitchen to the living room and expanding the patio door to soak up the view.  Our clients love to entertain and their new kitchen will be perfect for gatherings big and small.
Kitchen Demolition
Vancouver Mother in Law Addition
Multi-generational households are a trend that we expect to continue.  We're adding a 'mother in law suite' to an existing two-story home built in 2000.  The addition will have a bedroom with sitting area, bathroom with a curb-less (wheelchair accessible) tile shower and a covered patio.  This past week we relocated the AC unit, dug out the crawlspace, removed the old patio and poured the foundation.   This is a pretty small lot so the access is a bit tight.  Our excavator Dan Tapani Excavating is good at what they do, we have total confidence in their ability to get the job done.
The Washougal 'Garage-mahal'
We broke ground (actually a lot of ground!) on a detached RV garage, regular garage, workshop and future 'mother in law' apartment project north of Washougal. Â We're building into a hillside which requires moving a significant amount of dirt. Â Again, we're working with Dan Tapani Excavating. Â At one point they had two bulldozers and a trackhoe working in unison- sort of like choreography with heavy equipment.
Camas Commercial Office Renovation
We're nearing the finish line on our project for Earth Engineers.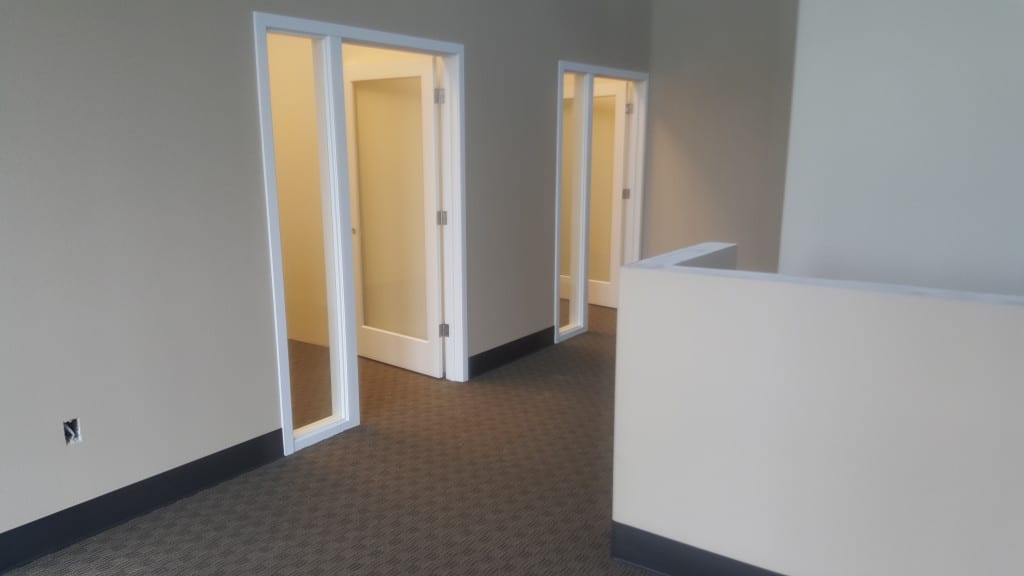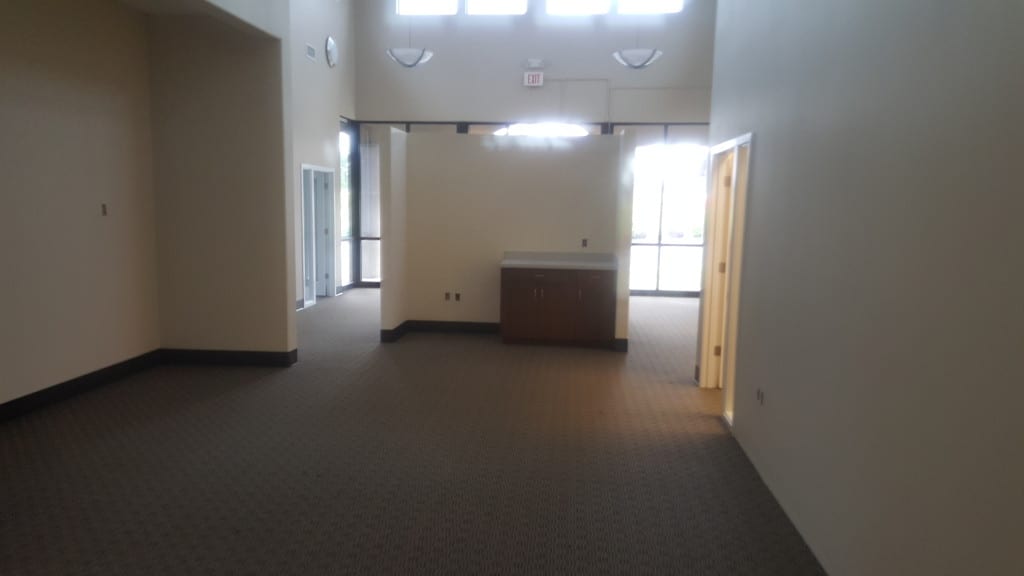 West Vancouver Bathroom Remodel
Spiffing up this vintage west Vancouver, WA bathroom includes a new tub with tile surround, new pedestal sink, faucet, lighting and painted cabinets. Â We're nuking the less than stellar 70's remodel and bringing back a more authentic 1930's feel with marmoleum flooring and subway tile tub surround. Â Here's what it looked like before we started:
Projects in design
With all of this work going on, we also have several projects in the pipeline including multiple kitchens, a custom home and a classic car showroom (among others).
Things are hopping and we're loving it. Â We hope you enjoy this weekly update format and hope you come back next week. Â Better yet, check the box below to get new posts by email.
Thanks for checking in!