Modern Rustic Custom Home
Project Overview
When our clients John and Julie asked us to help them design and build their dream home in the San Juan Islands we, of course, jumped at the chance.  We had done several remodels for them on their previous home and always enjoy working with them.  The vision was to build a modern, yet comfortable home on their 40 acre site.  John's vision was to design with self-sufficiency in mind.  He dubbed it 'Project Homestead' and it's a truly fitting name.  From the large pond to the geothermal heat to the photo voltaic solar panels to the canning kitchen this home is designed for homesteading, but with all the creature comforts you'd expect in a high end custom home.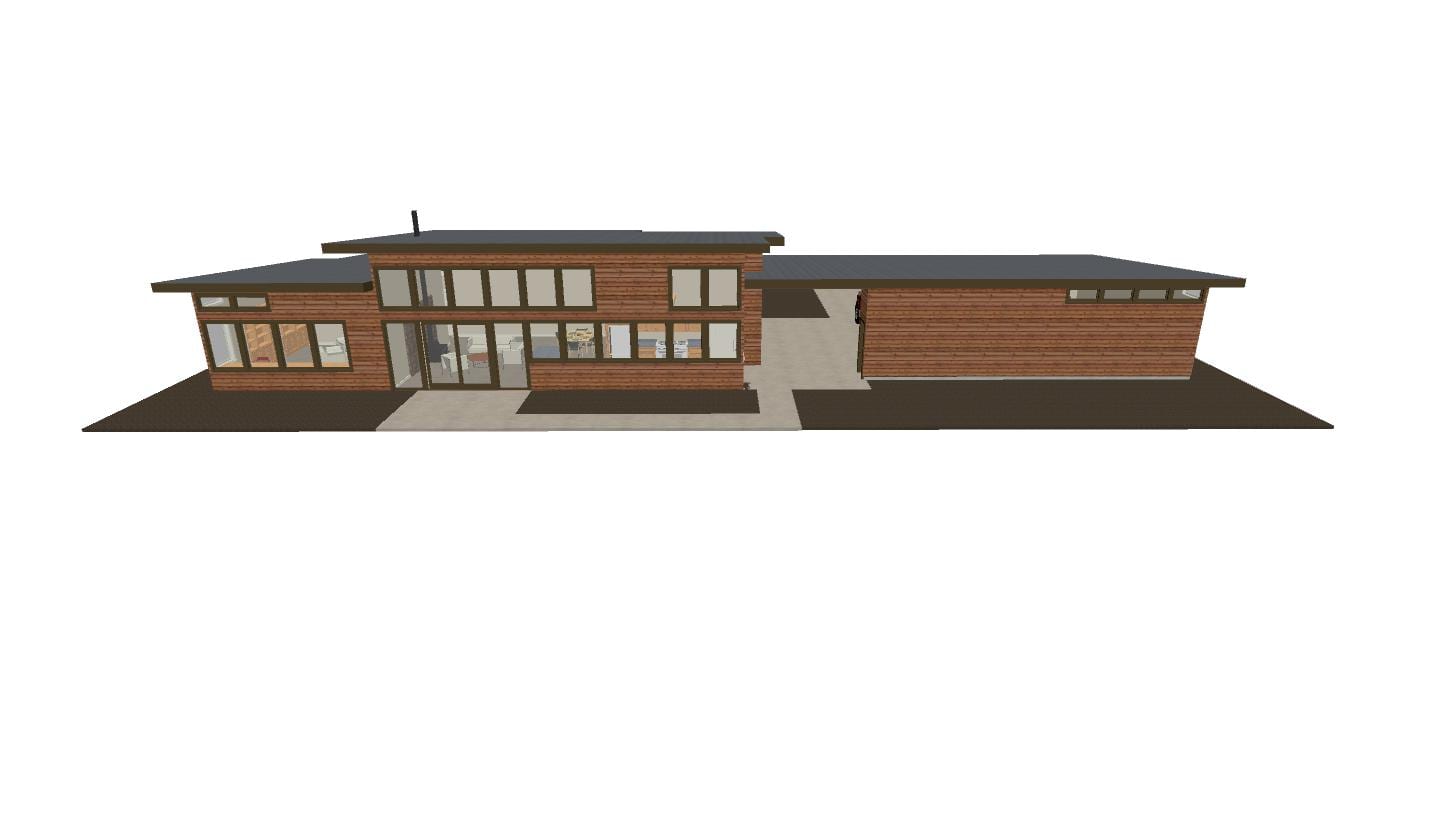 Design
Most of the design work was done long distance.  I would work on options and email them to John and Julie for feedback.  The design work took almost a year and included a couple different concepts before settling on the final version.
Prior to breaking ground, I made 3 trips up to the islands to discuss where to site the house, driveway, pond, shop, etc.  The site plan was a major part of the entire planning process.  We may have spent almost as much time developing the site plan as we did the house plan.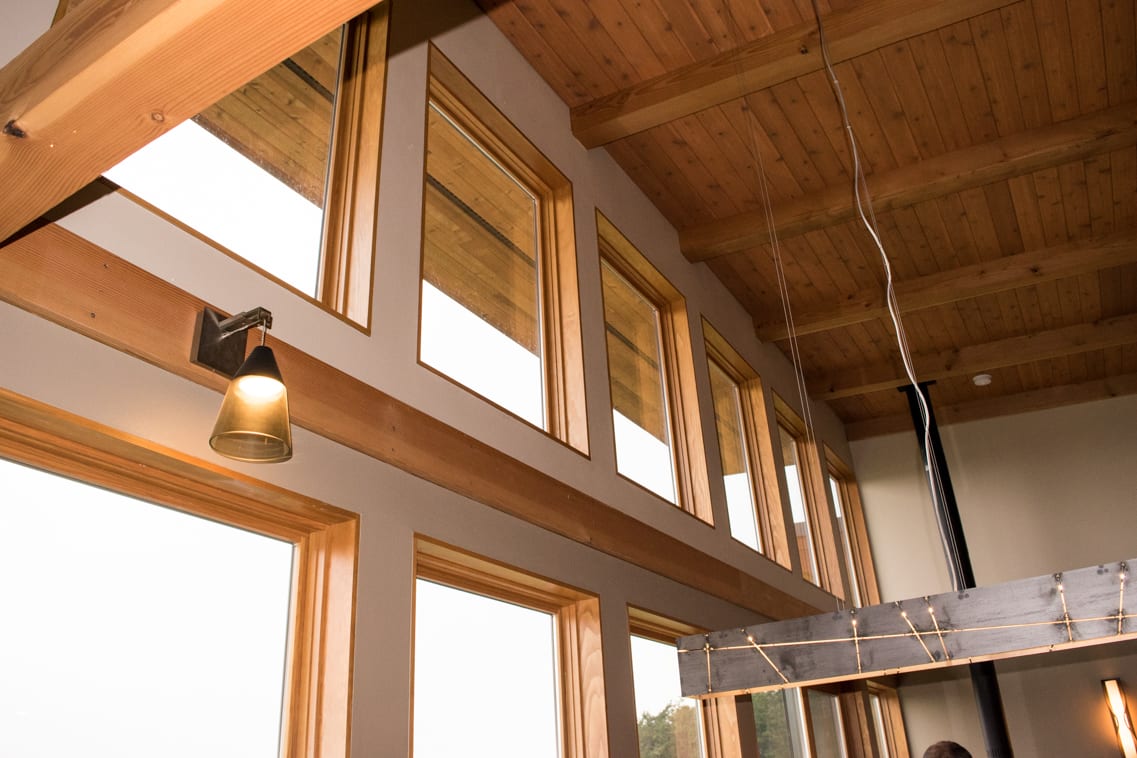 Interior finish
For the interior, John and Julie wanted a combination of cool modern with rustic cabin coziness.  The heated concrete floors contrast nicely with the extensive use of wood.  The ceiling is knotty cedar and solid, locally sourced doug fir timber beams.  The wood windows are from Eagle by Anderson.
Although there are a ton of windows, the heated floor makes the home feel really comfortable.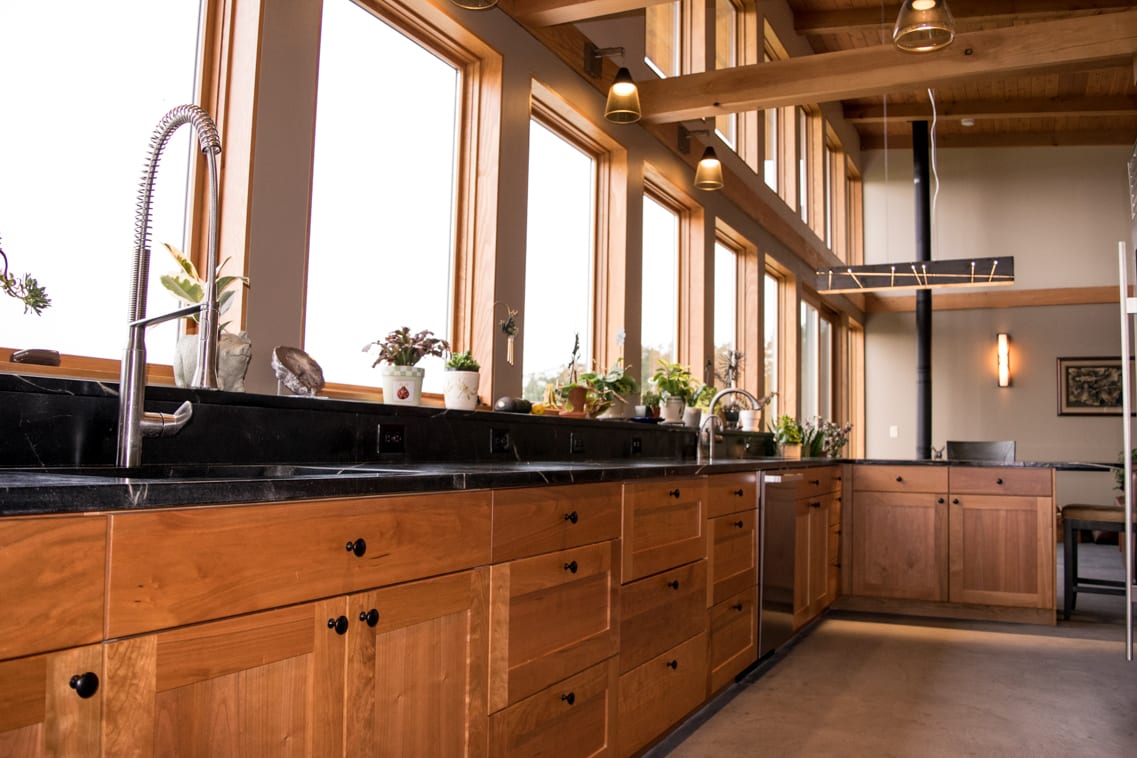 The results
John and Julie are loving country living at Project Homestead.  As I write new greenhouses are being built, gardens planted, berry and fruit trees tended, and fish being caught in the pond.  The good life indeed!