1969 Architectural Custom Home Gets Major Update
This was one of the largest and most complex design/build remodels I have ever taken on.  After over a year of planning, we broke ground on November 2, 2015 just as the wettest winter on record was beginning (and that's saying something here in the Pacific Northwest!).  If that wasn't enough of a challenge, our client runs their business out of the finished daylight basement and needed minimal downtime.
Our aim was to update, create a more open floor plan, and add living area while staying true to the original design and we think we did that.
We're very proud of this award winning project (2016 Building Industry Association of Clark County Best Remodel over $500k).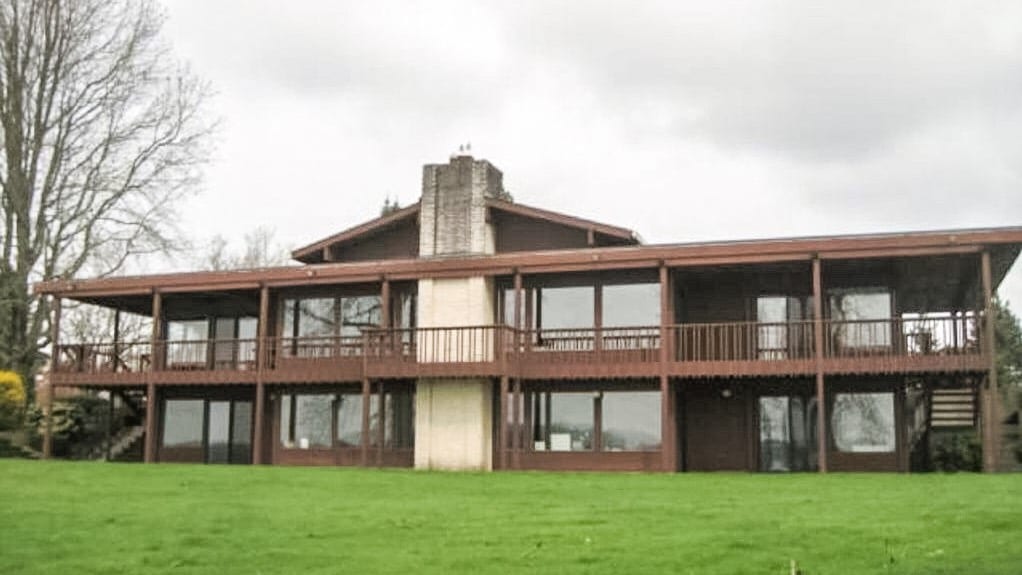 Before Exterior
This was already a pretty cool house on an acre lot with Columbia River frontage before we started.  The most interesting feature was the vaulted ceiling that ran north/south through the center of the house.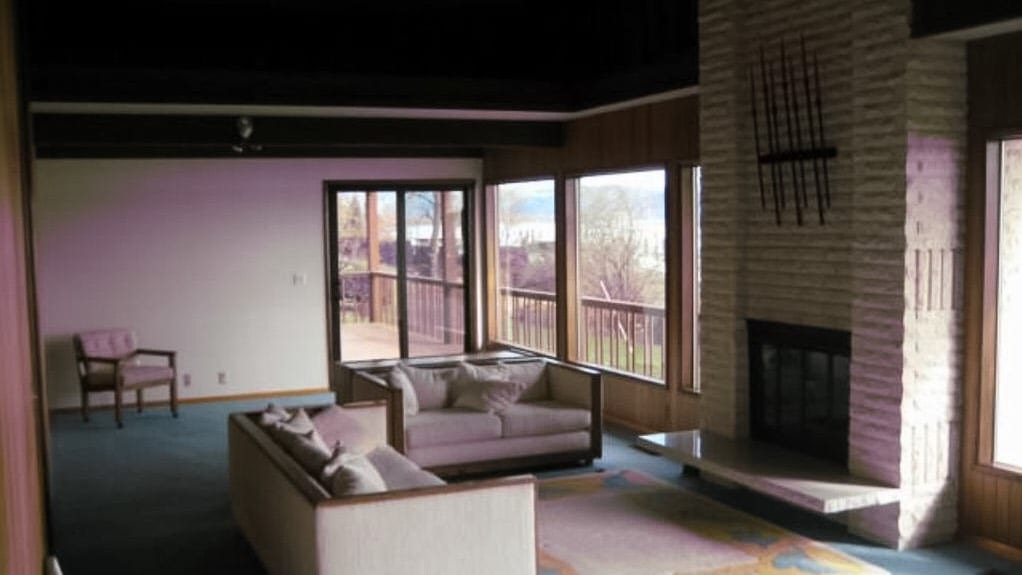 Before Interior
Our client hated the huge fireplace blocking the view.  The home was really dated and the layout wasn't very open.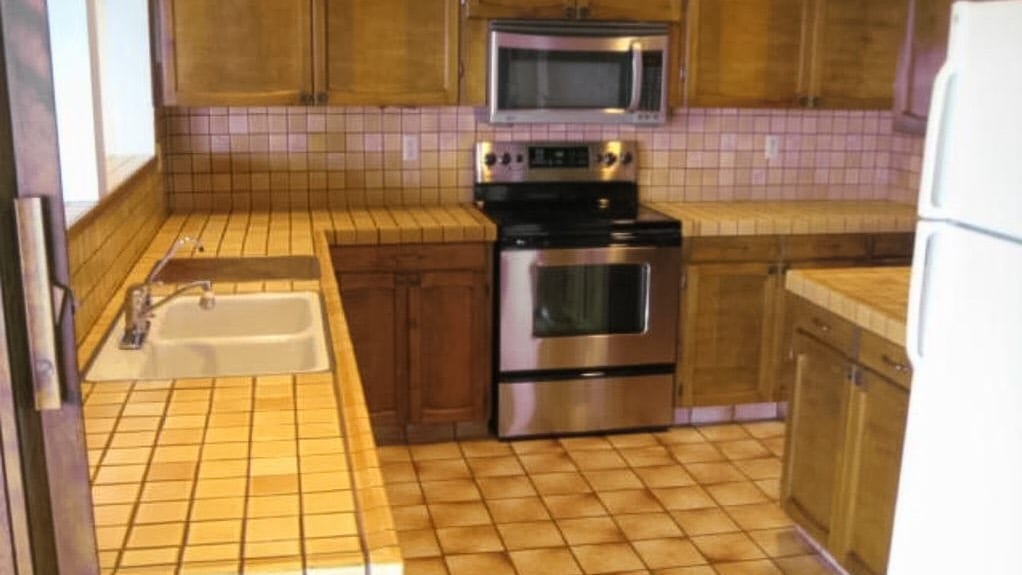 Before Kitchen
Need we say more?
Remodel Scope
We left the center vault intact.  It was the best thing about the house.  The two flat roof 'wings' were demolished to the sub-floor and re-built with 9′ ceilings and a pitched roof.  We added a new 3 car garage and mudroom on the east side, a huge covered patio off the kitchen and lots of deck area to enjoy the river views.  The existing garage was converted to bedrooms and a large vaulted entryway doubling as a gallery.
Here's a photo collection from groundbreaking to completion over the 10 month build.