Vancouver Heights Whole House Remodel
Inspiration
When Warren inherited the home he grew up in, he and his wife Linda decided it was time to make some improvements.  The kitchen was too small, dark and cut off from the rest of the house.  They wanted to take better advantage of the killer views of the Columbia River and Portland lights.  They also wanted to create a large covered patio for the big family gatherings during the summer- especially to watch the Fort Vancouver Fireworks display.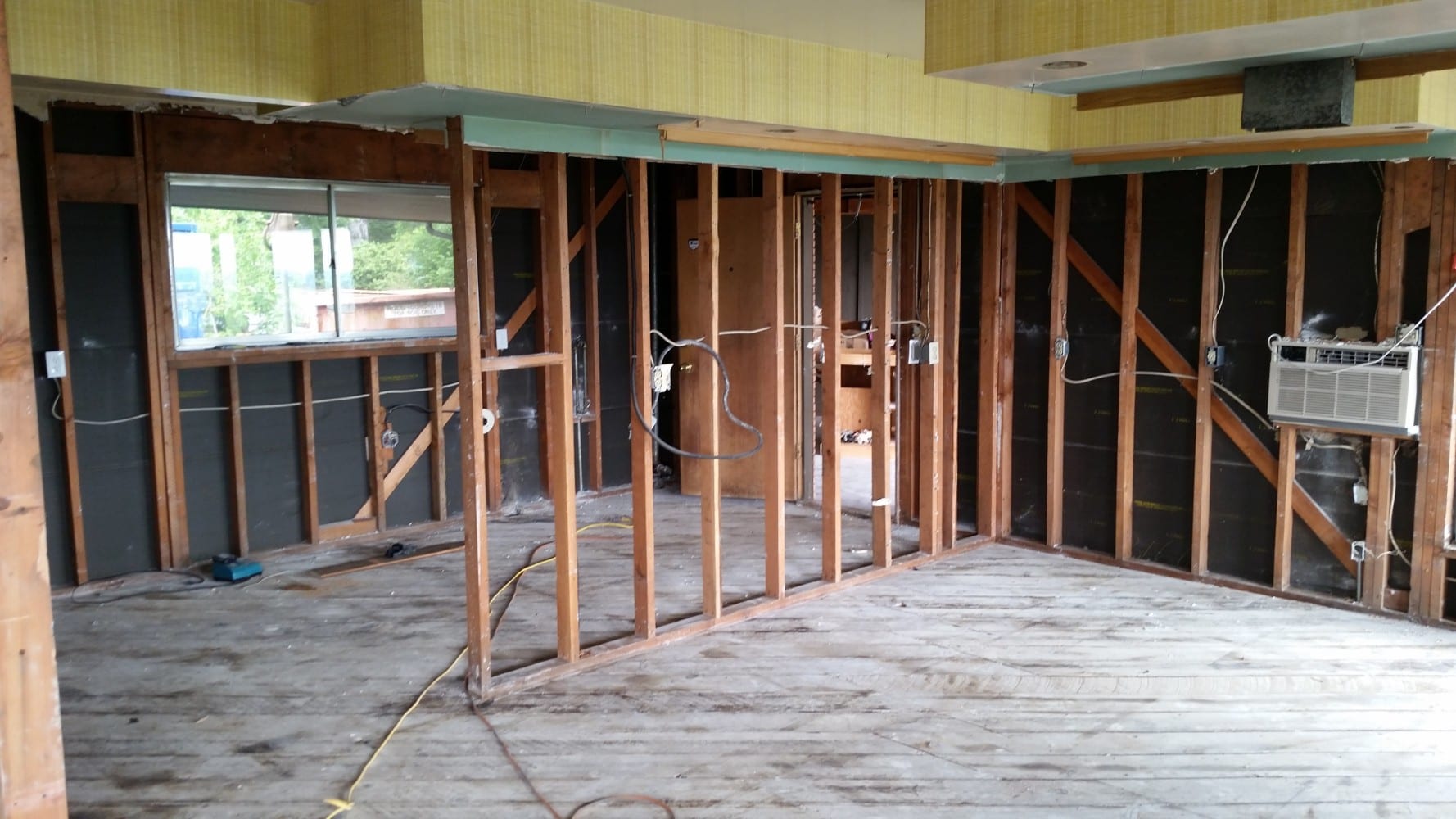 Interior demolition
Virtually all of the main floor was gutted down to the studs.  We re-wired and re-plumbed all areas that were accessible.  We also added insulation to all open walls and the attic space, greatly improving the energy efficiency of the home.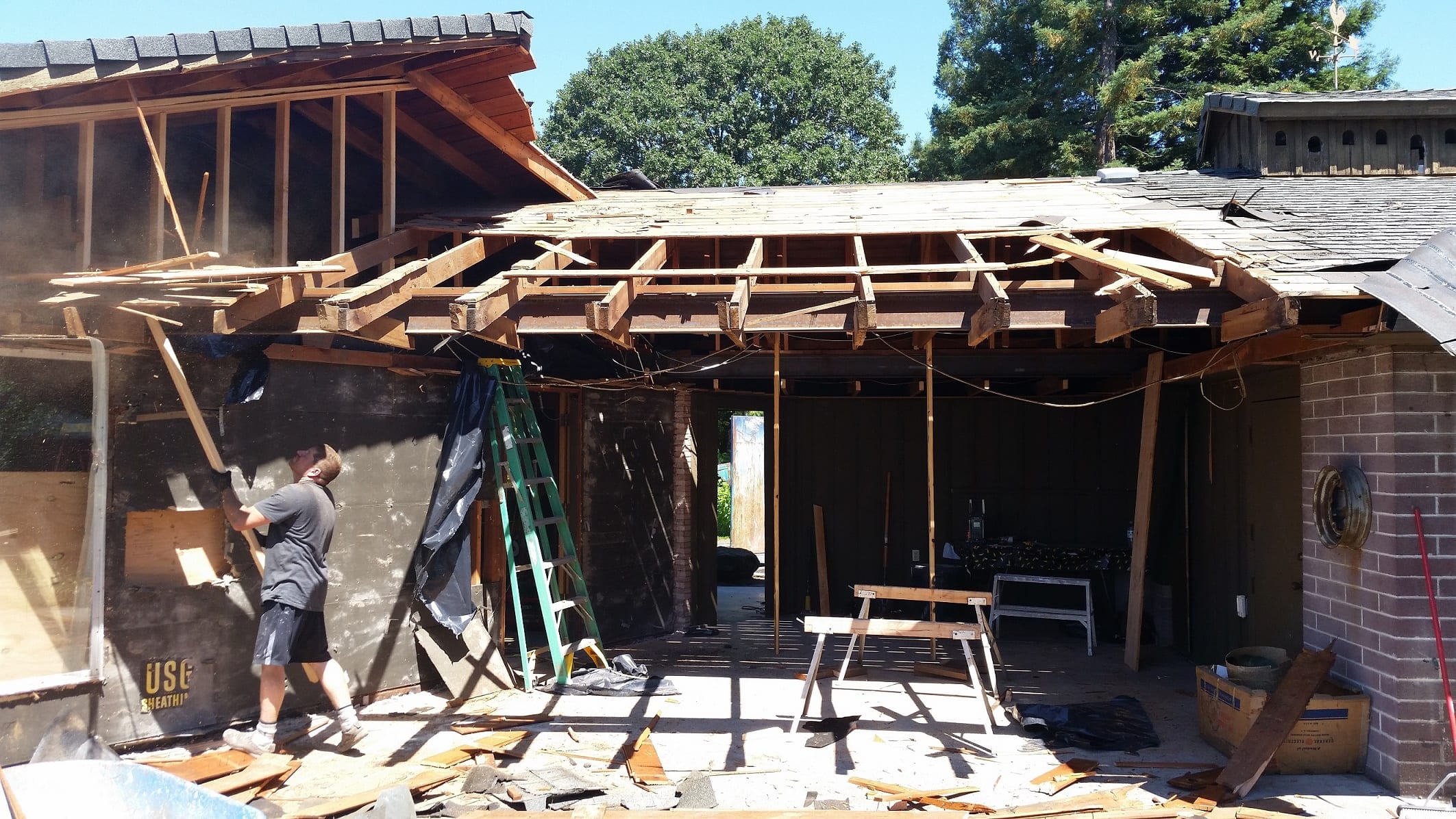 Exterior demolition
In order to build the new patio cover with full vaulted ceilings, we first had to tear out the existing low breezeway roof.  Additionally, we replaced all of the windows and replaced the entire roof.
Patio cover
We designed the patio cover to clear span from front to back to avoid having intermediate posts.  This required an 18″ tall glu lam beam.  We used steel i-beams for the perimeter framing to keep the depth to a minimum (and because they look cool!).  You can see why they wanted to take advantage of the view.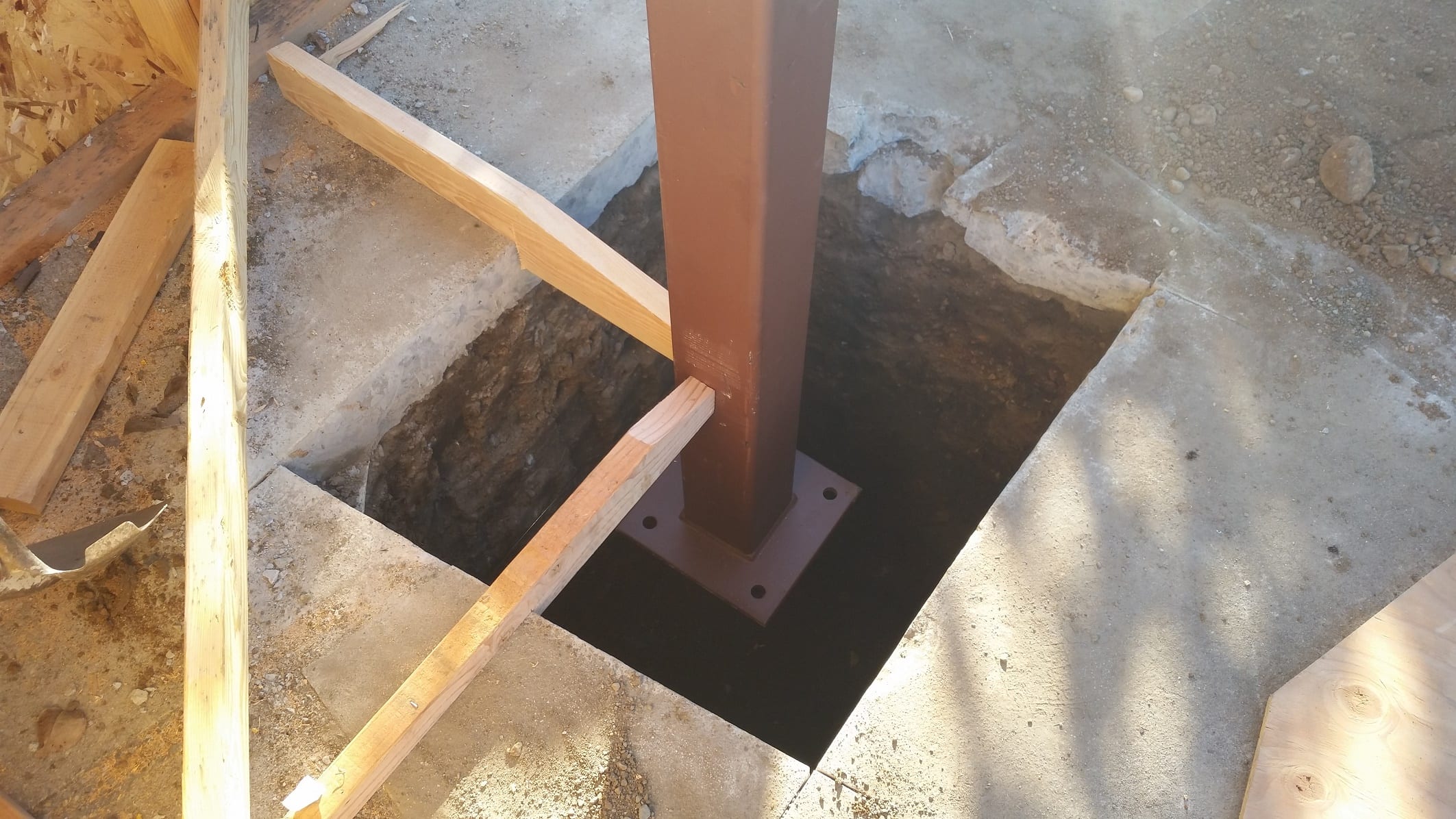 Patio footings
To support the patio cover we hand dug two 3′ x 3′ x 5′ deep footings.  This is just before we filled it with concrete.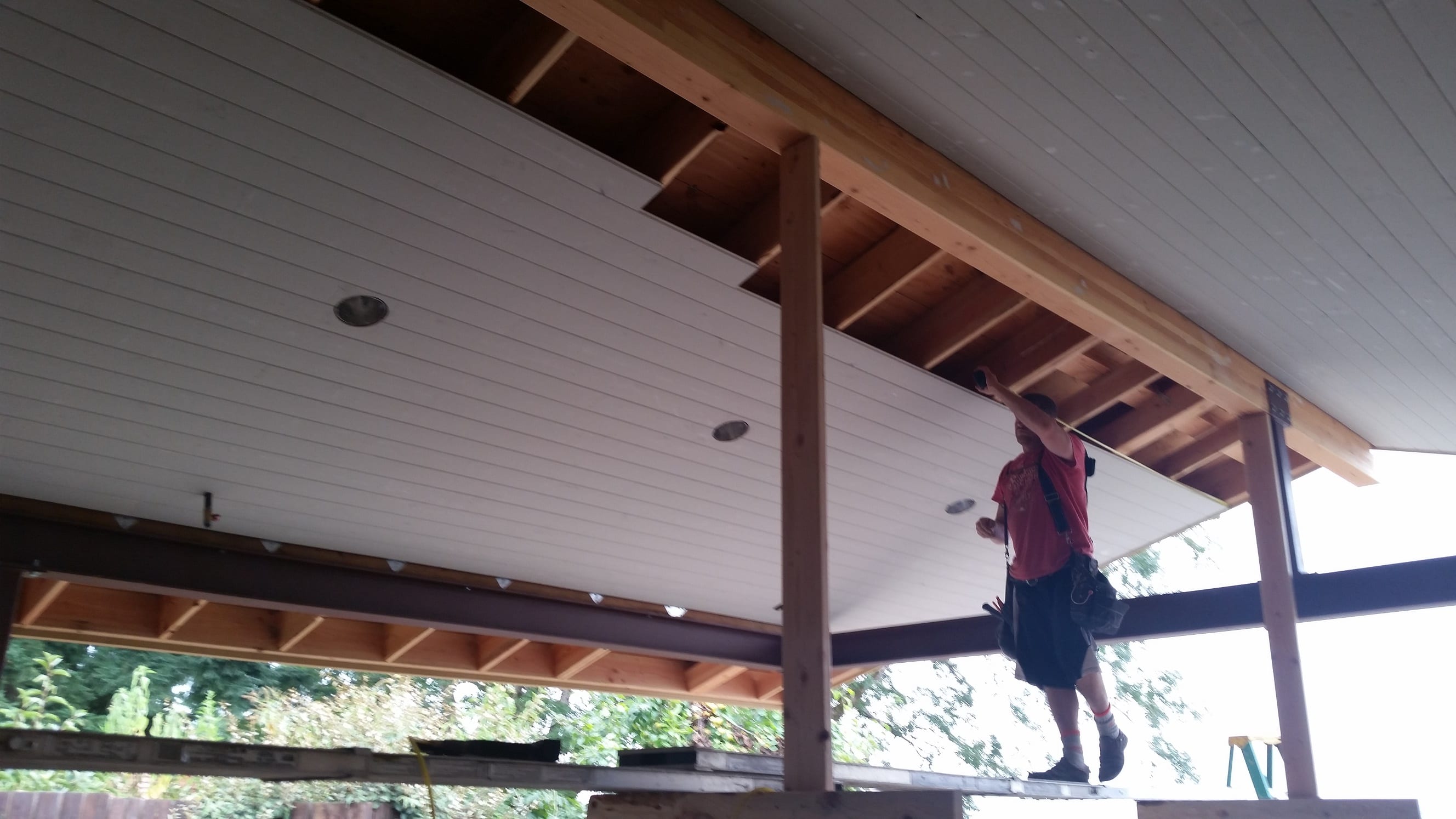 Patio cover ceiling
The ceiling was finished with 1×6 tongue and groove boards to match the existing soffits.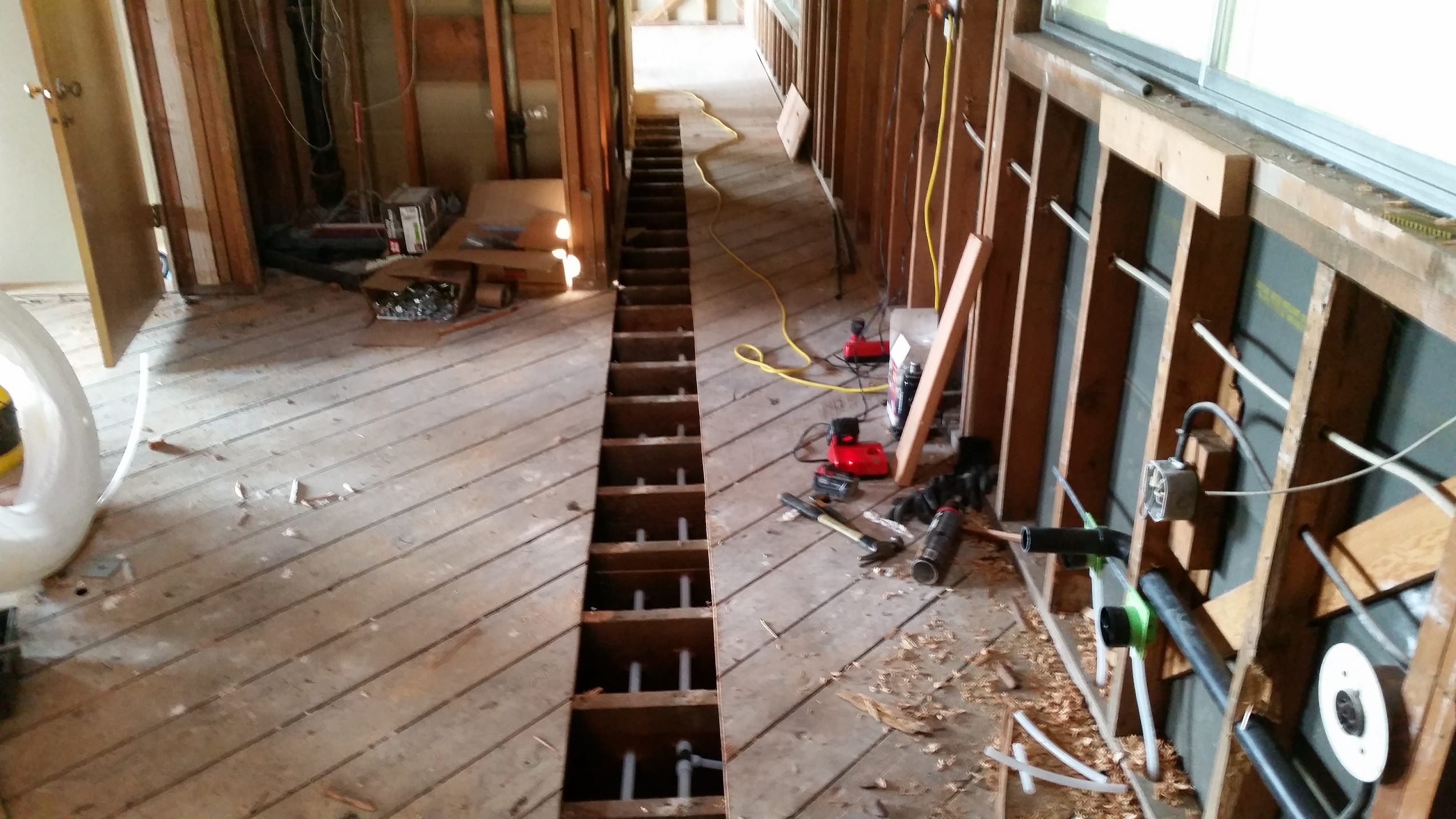 Meanwhile, back inside
When upgrading plumbing, HVAC and electrical above a finished basement you have to slot the sub-floor for access.  We often refer to this as sub-floor swiss cheese for obvious reasons.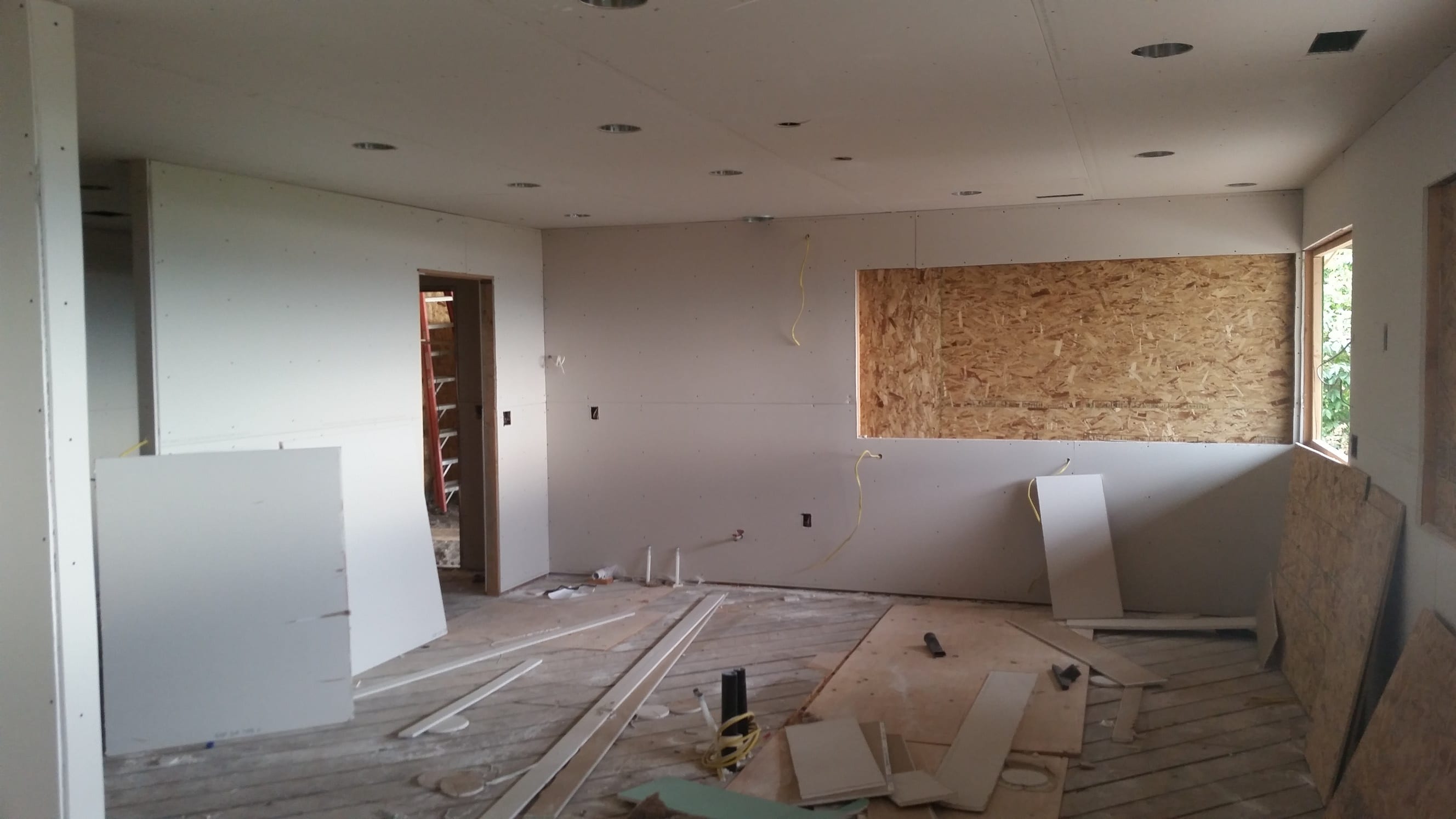 Turning the corner
When the drywall is installed it really brings the space into focus.  Here is the future kitchen.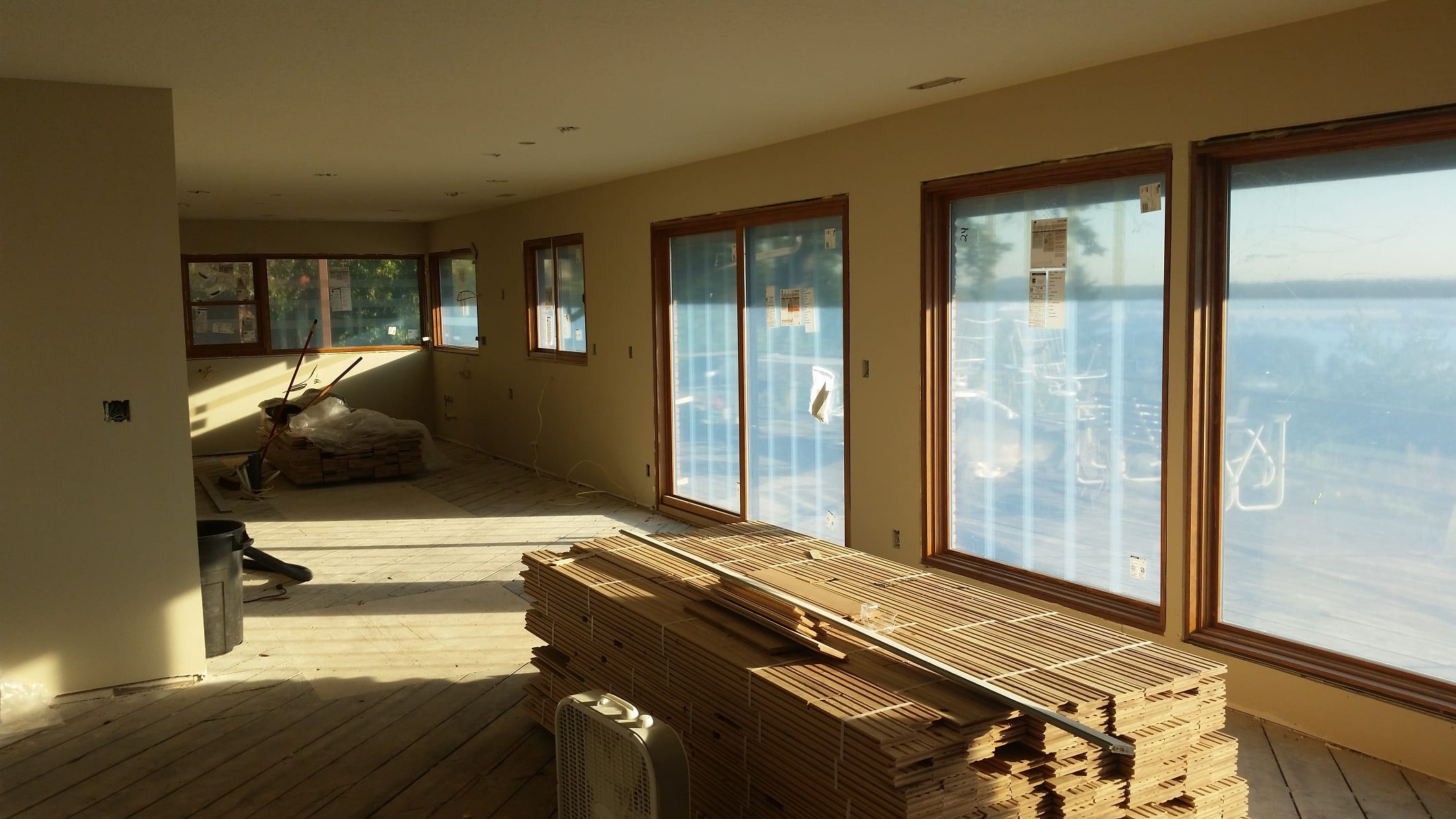 Windows & Hardwood
Now it's getting real!  With the windows in place we can finally enjoy the view.  The hardwood floor is acclimating for several days prior to installation.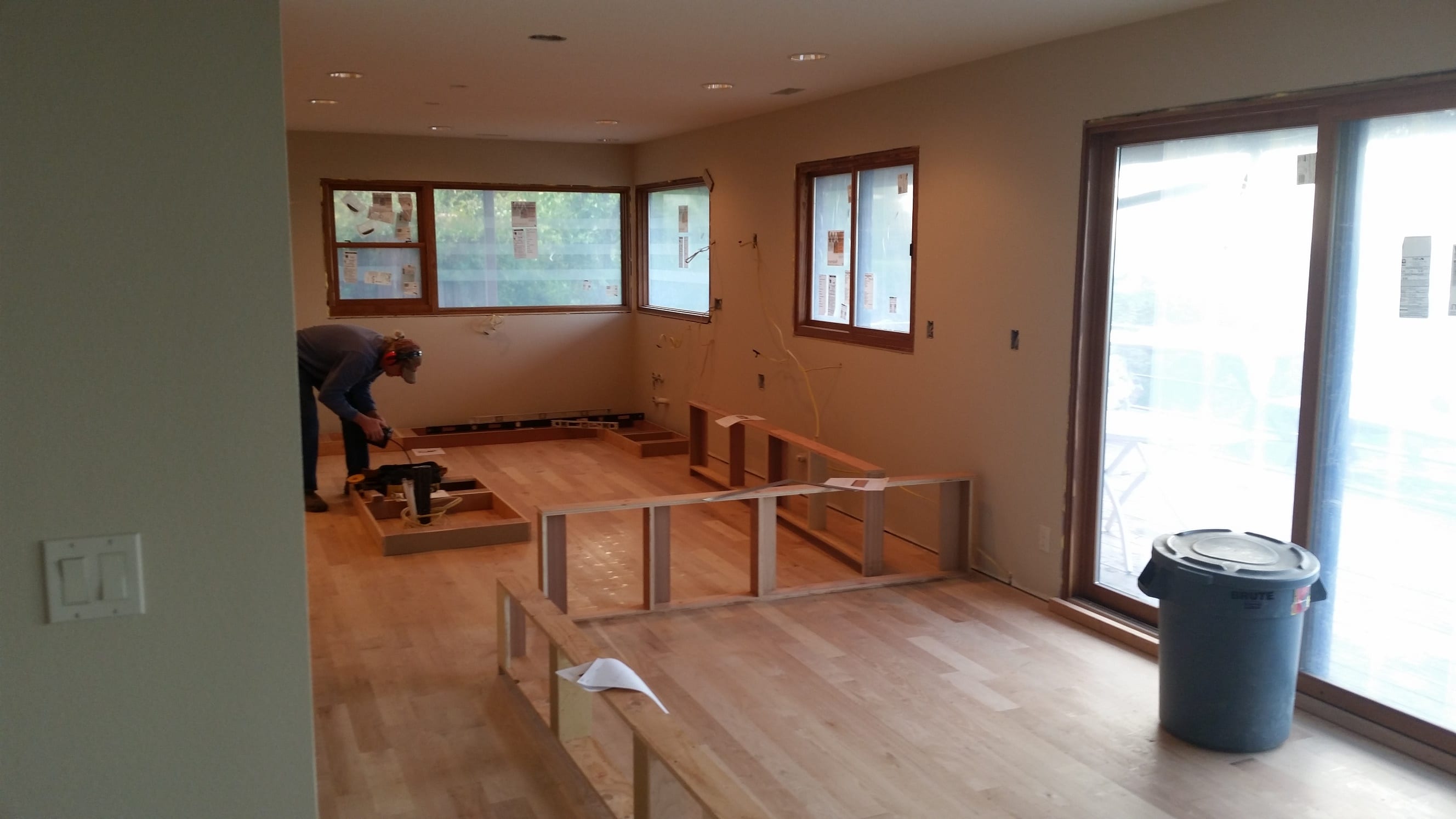 Cabinets
With the hardwood flooring nailed down, it's time to install the cabinets.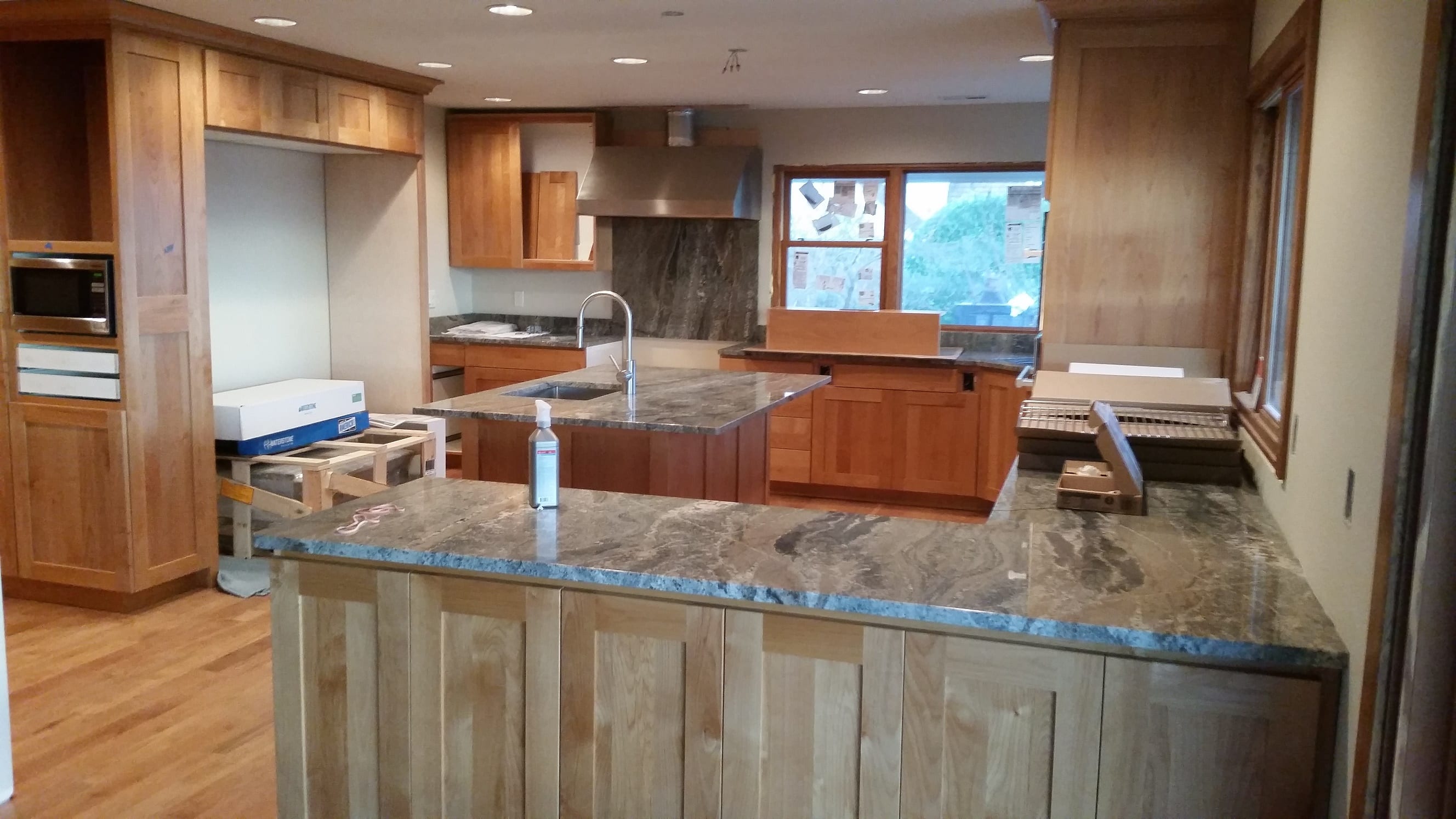 Granite Counters
Next up, install the appliances, clean up and this job is done!
The results
An open, warm and inviting kitchen, family room and patio to spend time with family and friends.  Life is good.