About the Project
This was a fun and challenging job.  Our clients wanted to open up their kitchen and add a banquette and more storage.  We removed the interior walls of an adjacent home office to gain the space needed.  They also wanted to save and reuse their existing kitchen cabinets.  The new cabinets would be white and the new countertop and backsplash would tie everything together.
Before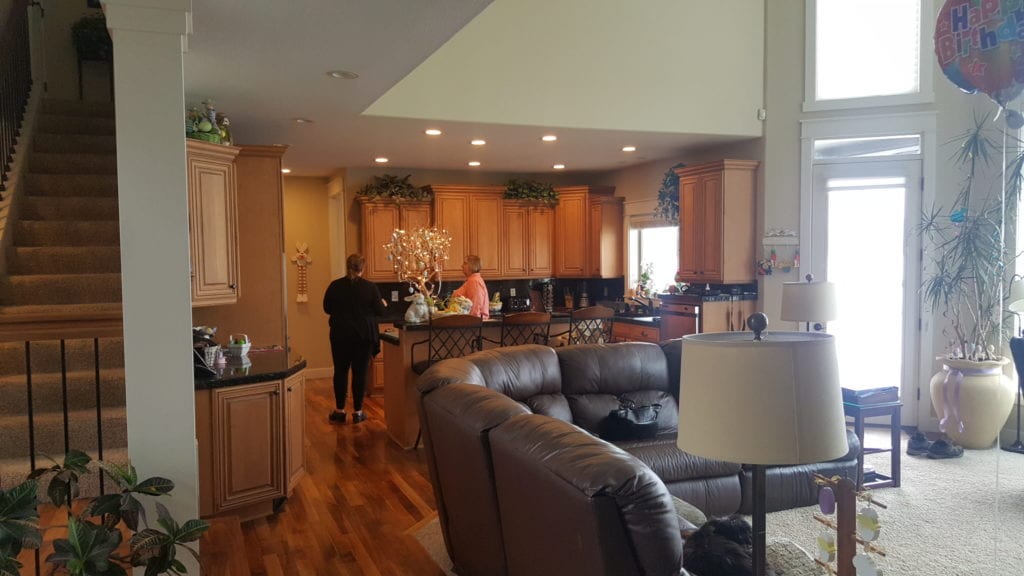 After
The marriage of old and new.  The new wainscot ties into their existing wainscot in the dining room.  The walnut flooring in the banquette is new and ties in seamlessly with the existing hardwood.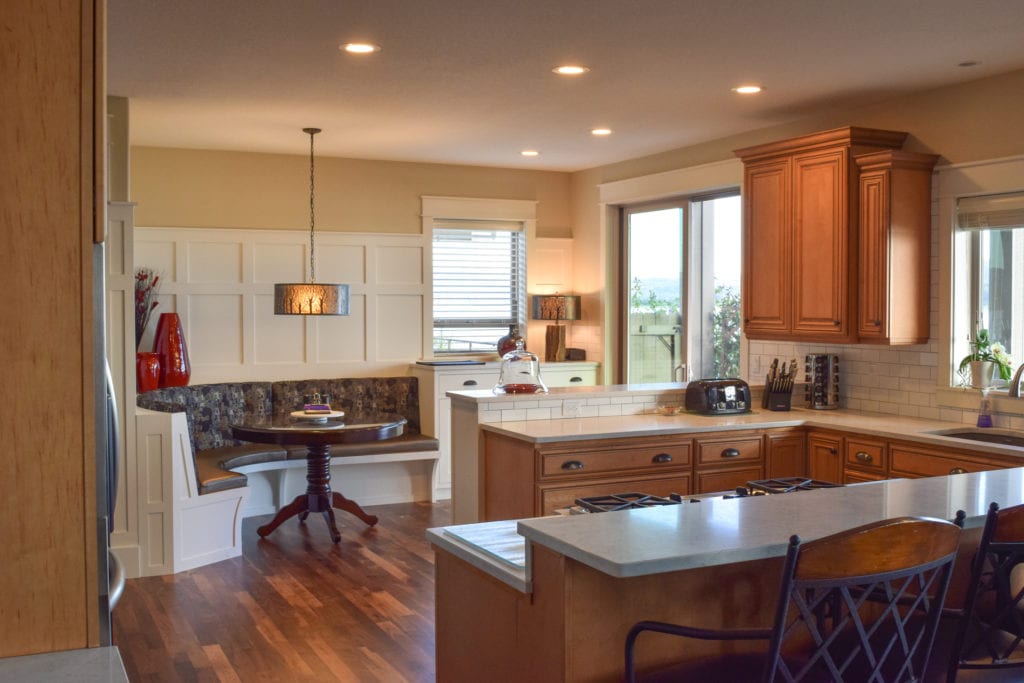 Our new peninsula cabinet backs up to the existing cabinet where the wall was removed.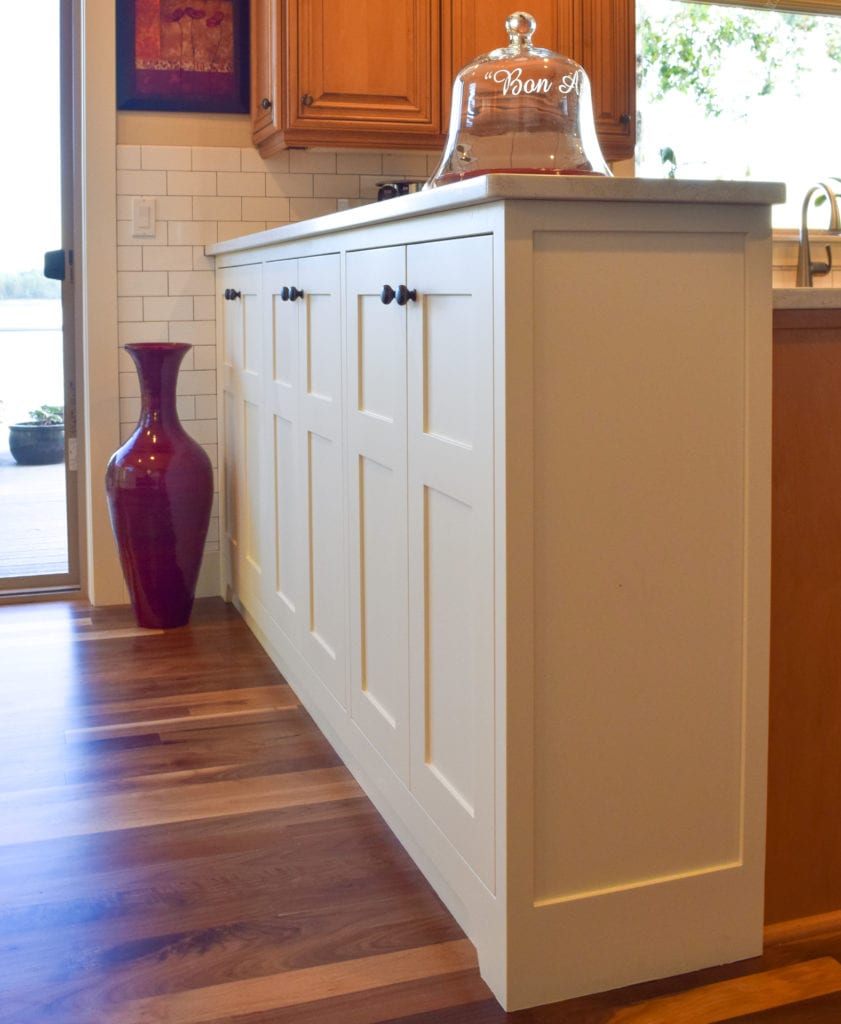 The radius banquette with storage cabinet to the right where the printer is hidden.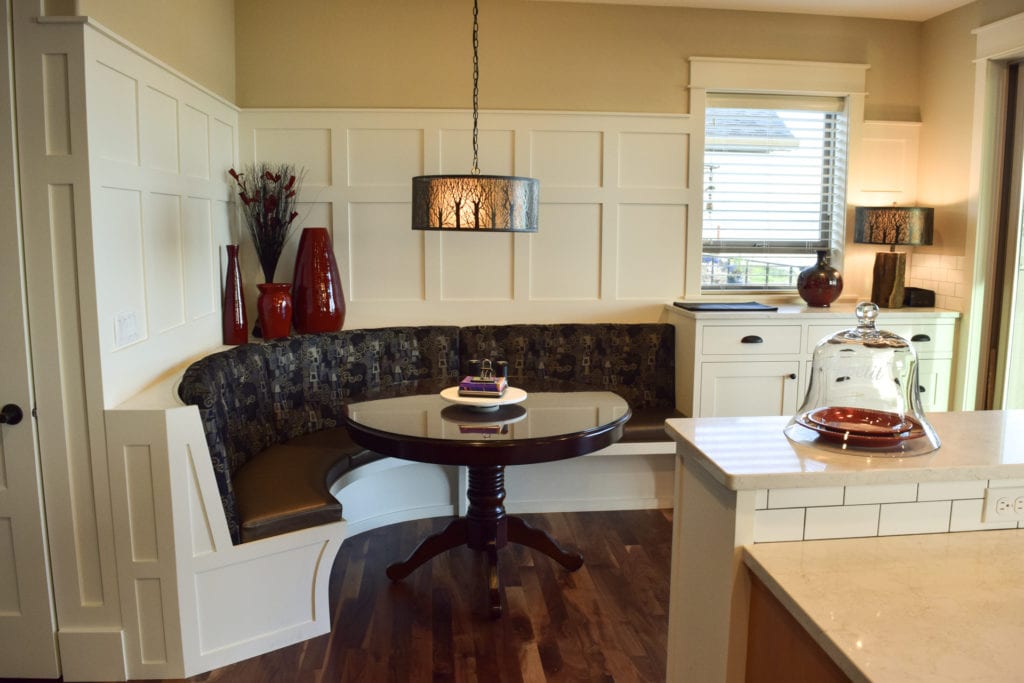 Panel end detail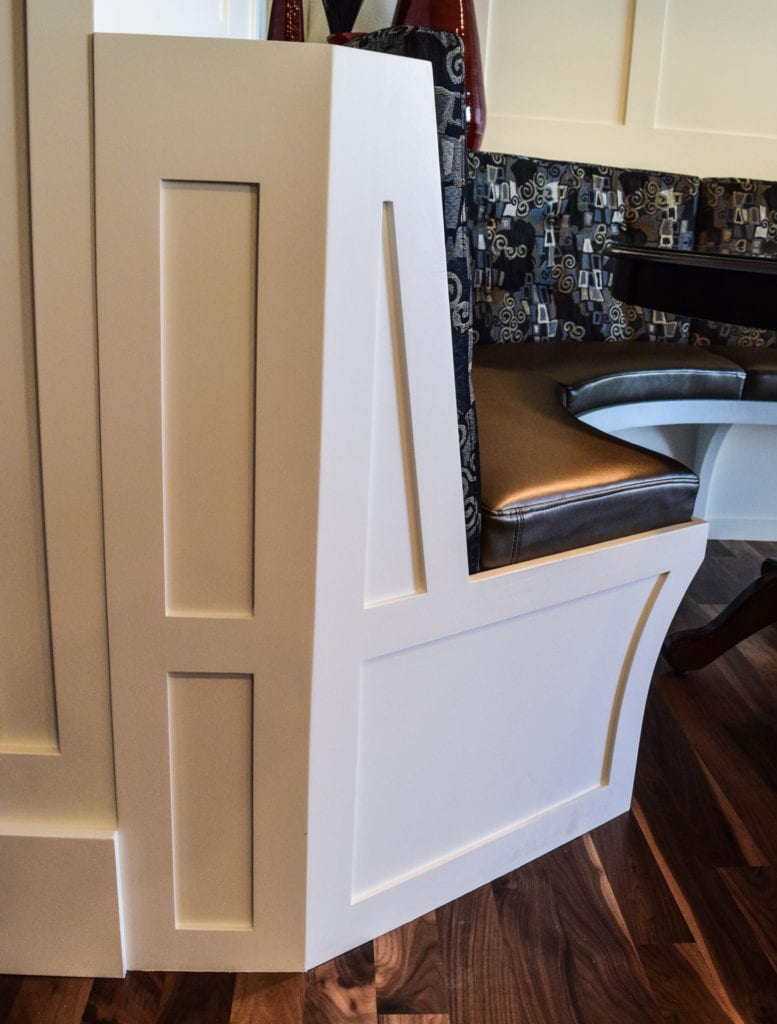 Close up of the banquette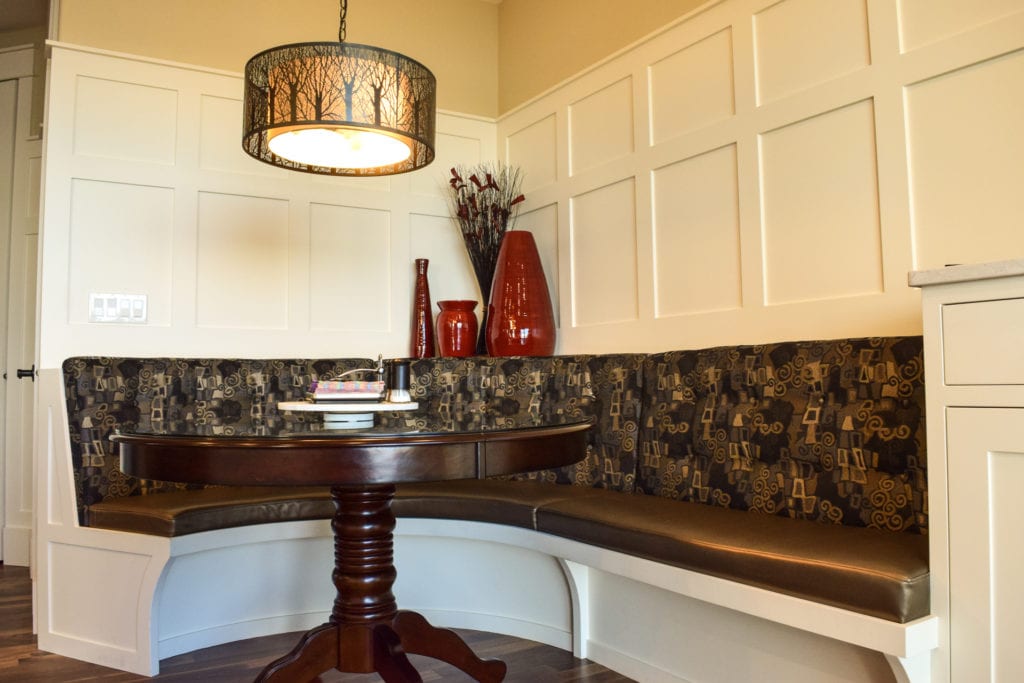 Close up of the wainscot