EARLY 2000'S REMODEL GETS A VINTAGE MAKEOVER
Our clients bought a beautiful 1915 Farmhouse in the Felida area of Vancouver, WA which had an addition/remodel done by the previous owner. The main bath, remodeled a little over 10 years prior, was sadly out of place in the old house. It also had a failing shower.
The existing bathroom lacked storage, even though it was generous in size. The shiny black tile floor was slippery and out of place, the granite wall tiles in the shower and pebble floor didn't go together. Then there was the bidet which was kind of a running joke with guests more than anything else.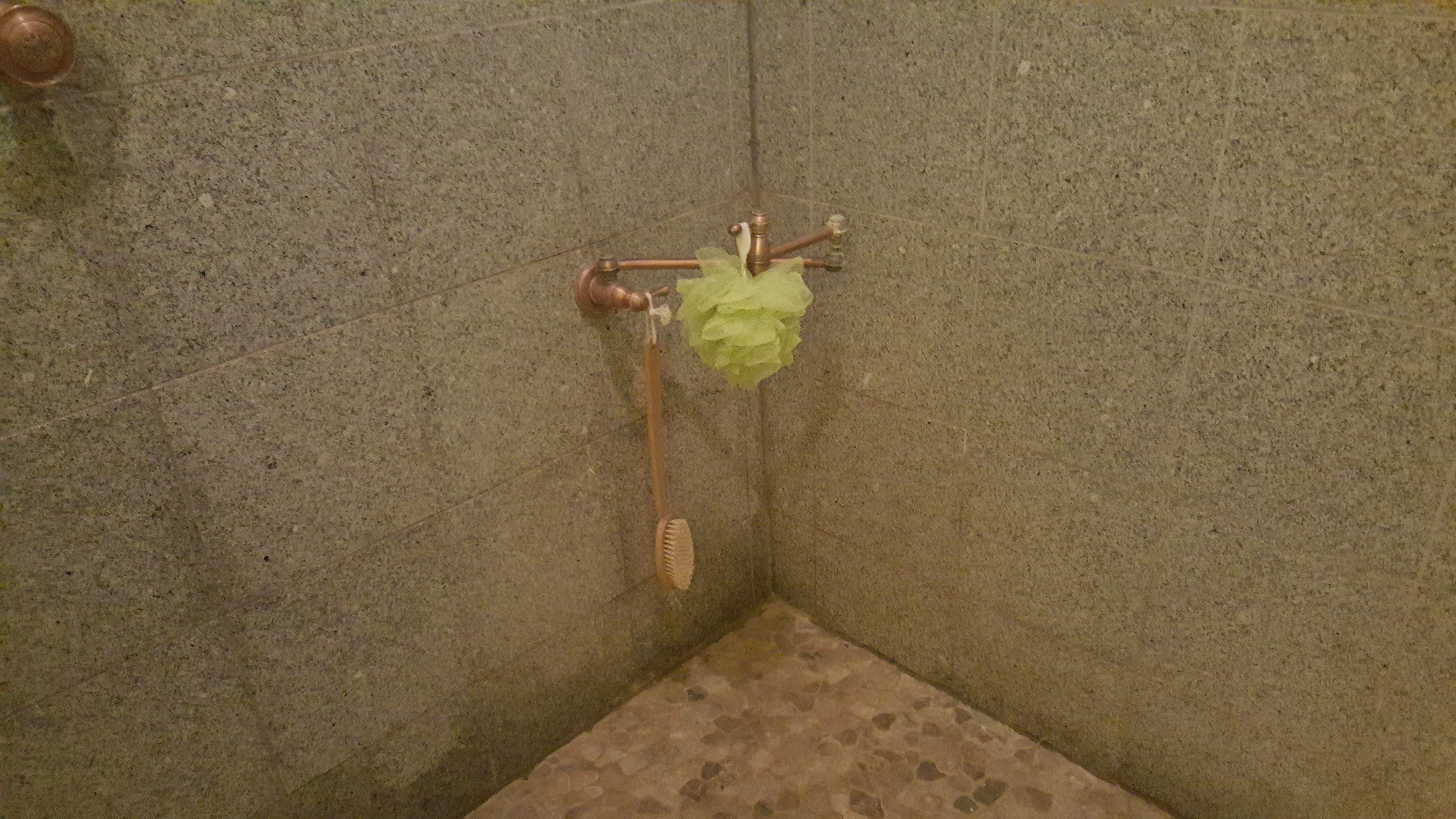 Even bigger problems were lurking under the surface…
Telltale signs of a failing shower:
Flat floor with no pitch toward the drain
Where wall meets floor seems to be continuously wet/stained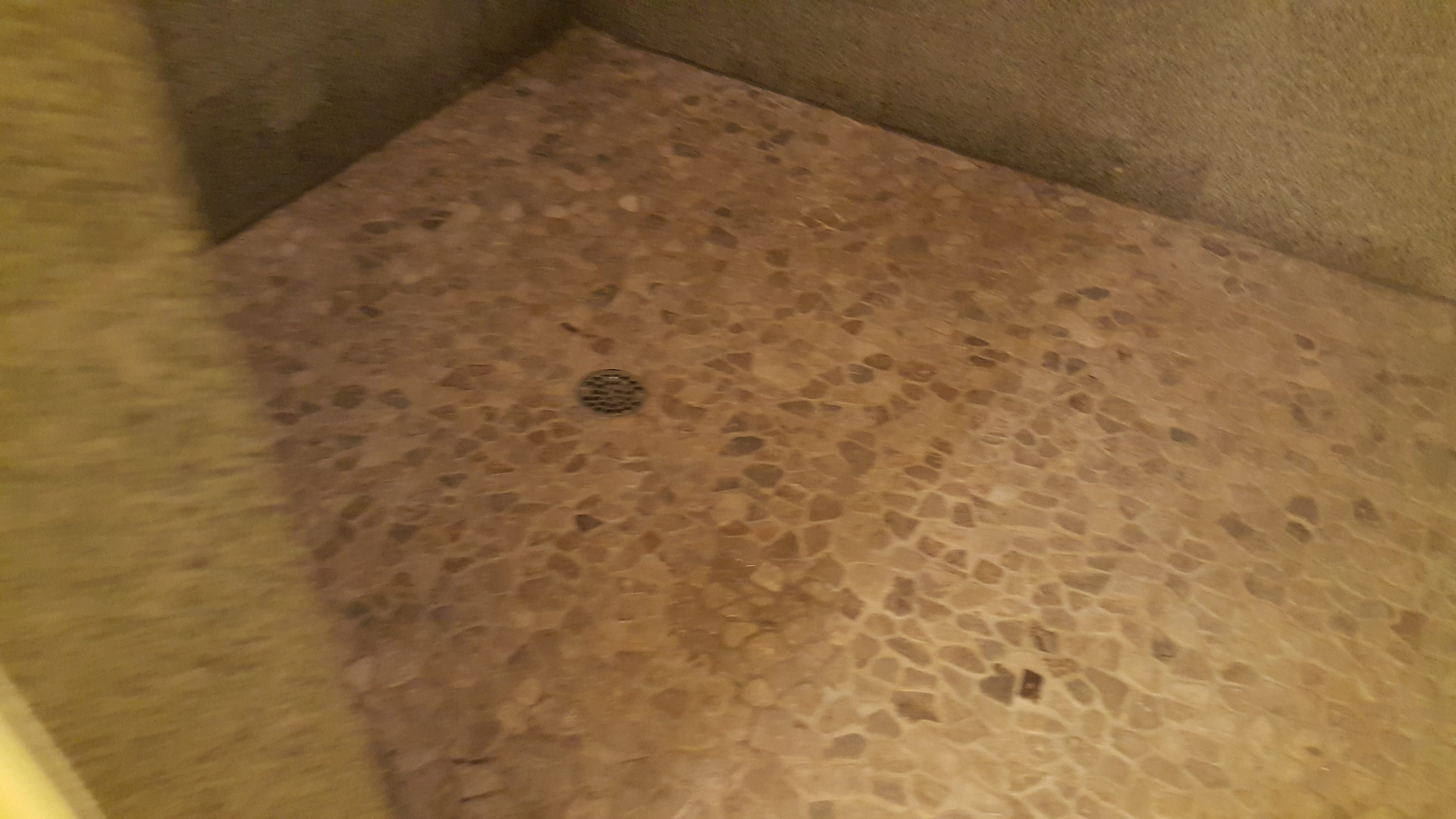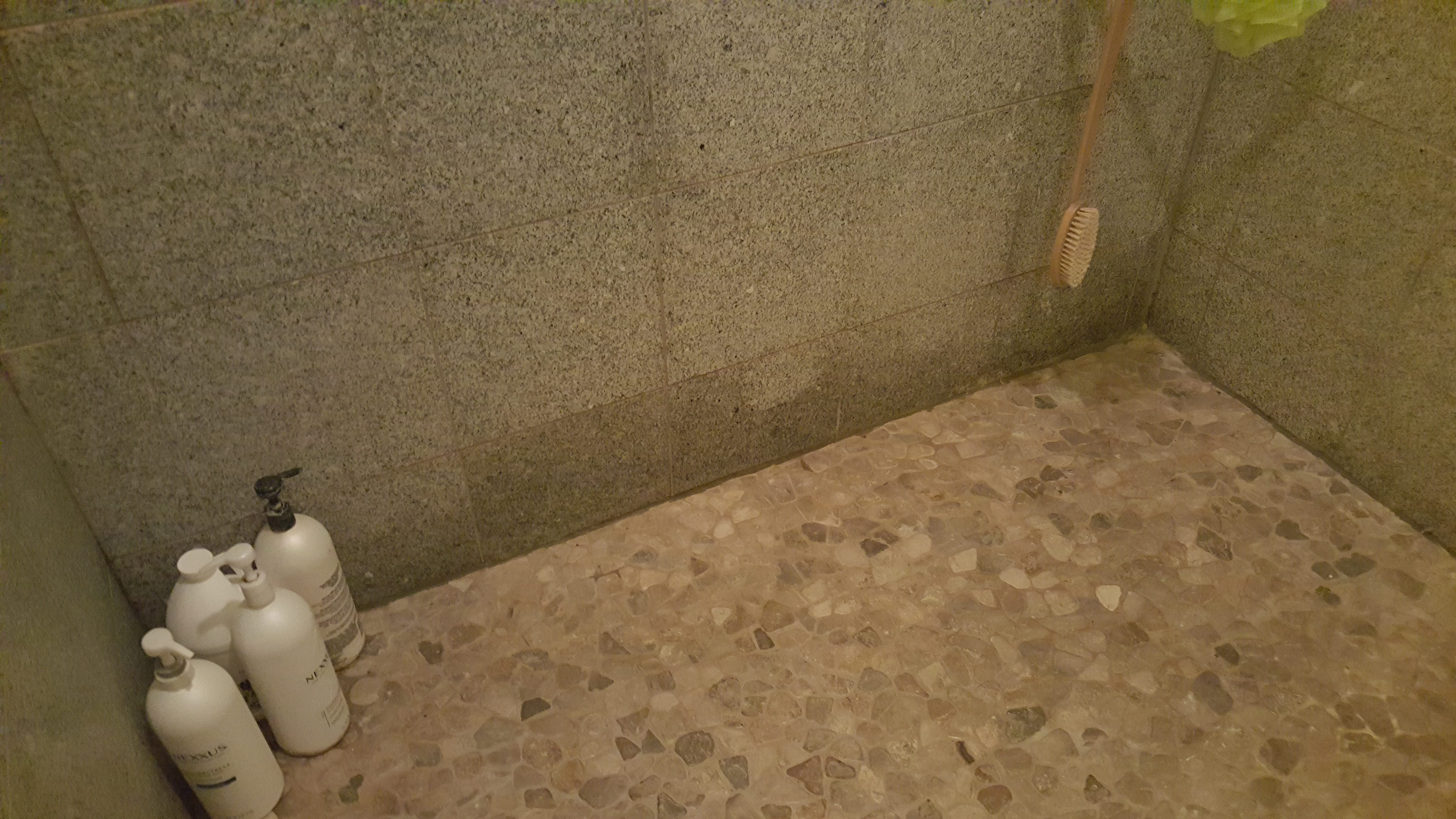 Dry Rot is not cool (it's also not dry)
Had the leaking shower caused much further damage we would've had to replace a large beam just below the floor. As it was, we consulted with our structural engineer to make sure that the integrity of the beam was still adequate . Luckily, the decay was caught in time.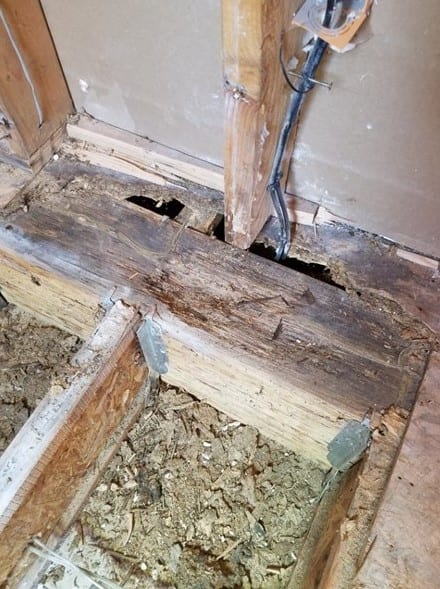 With the floor repair complete, it's time to move on to the fun part!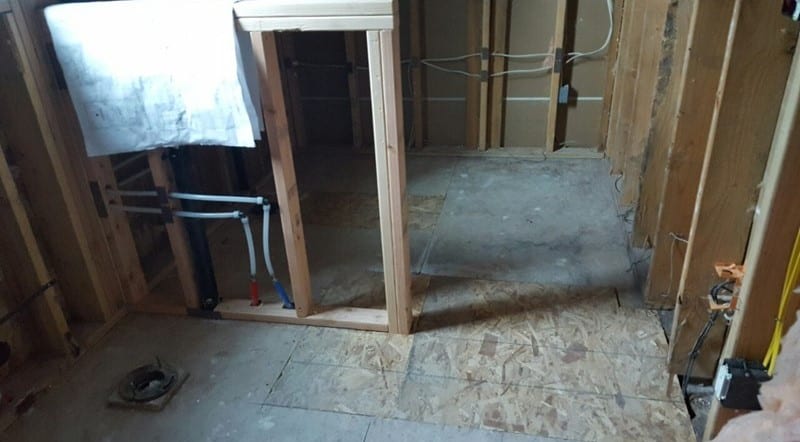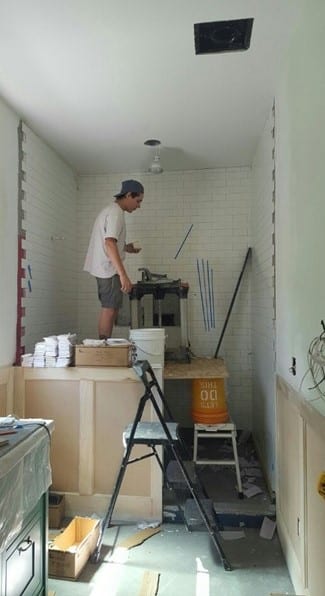 Drywall, heated tile floor, shower waterproofing and wainscot are installed.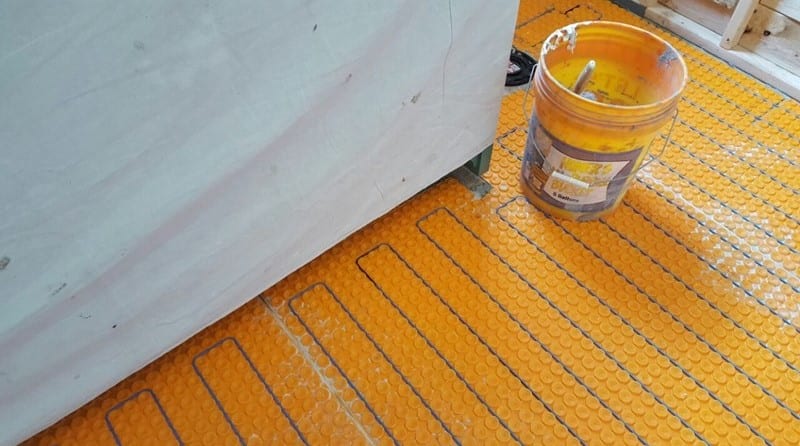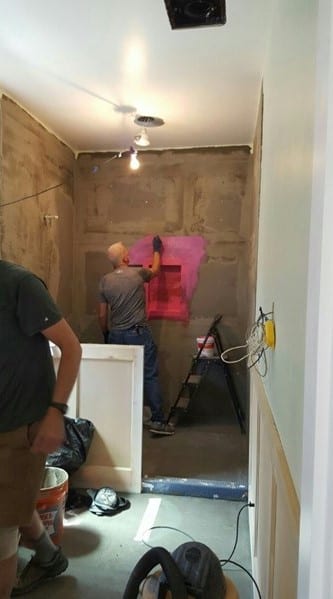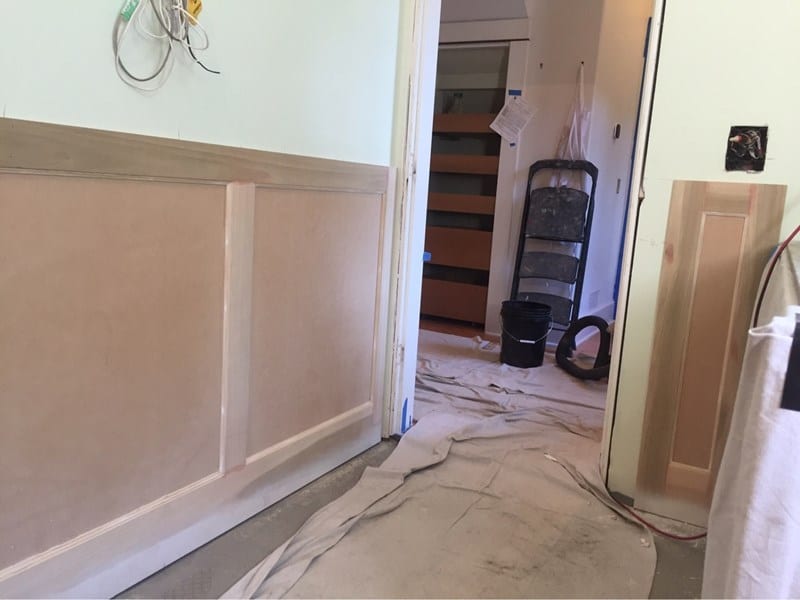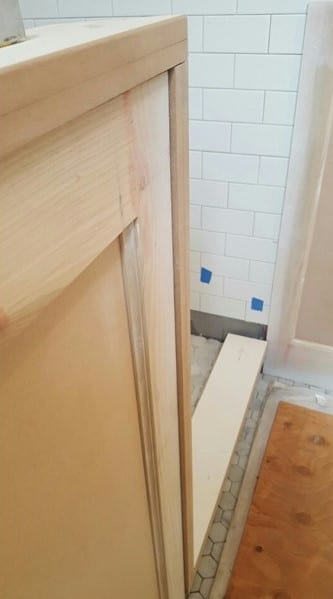 Bit by bit the details start coming into focus.
Meanwhile at the Kashas Design Build cabinet shop the piece de resistance of this remodel is being built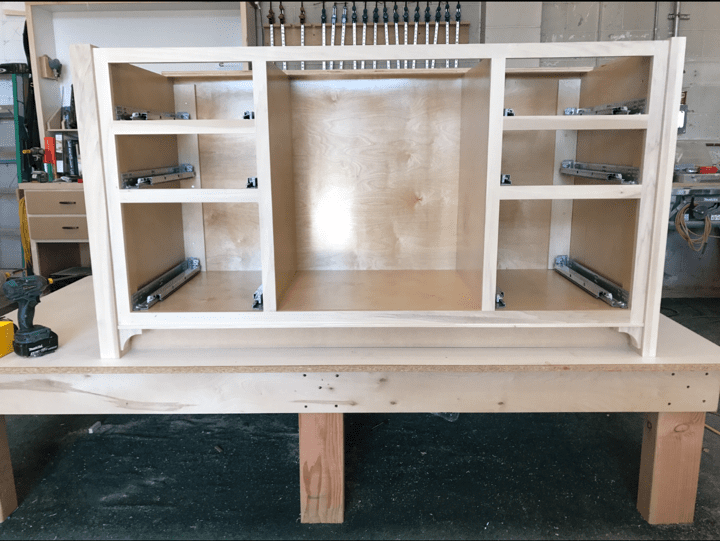 Vintage Style Vanity
It starts with a quality built frame
Blum soft close drawer guides
Integrated (not planted on) paneled end

Furniture leg details

Expert filling and sanding to prep for paint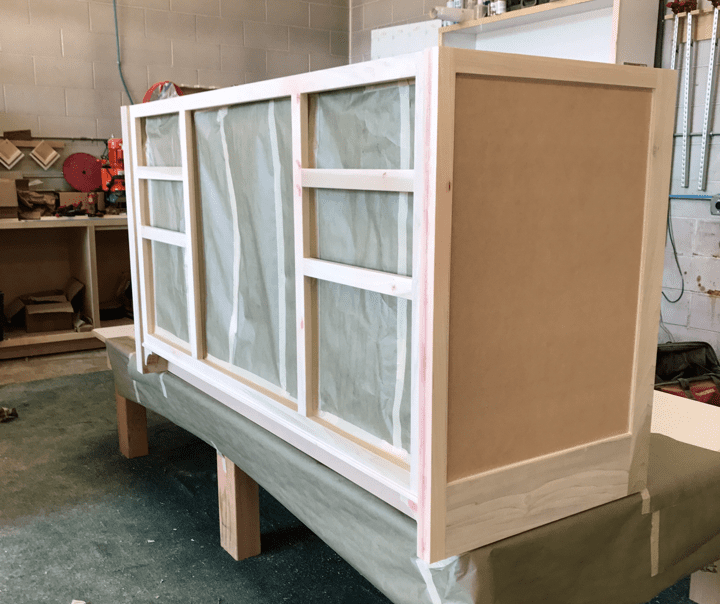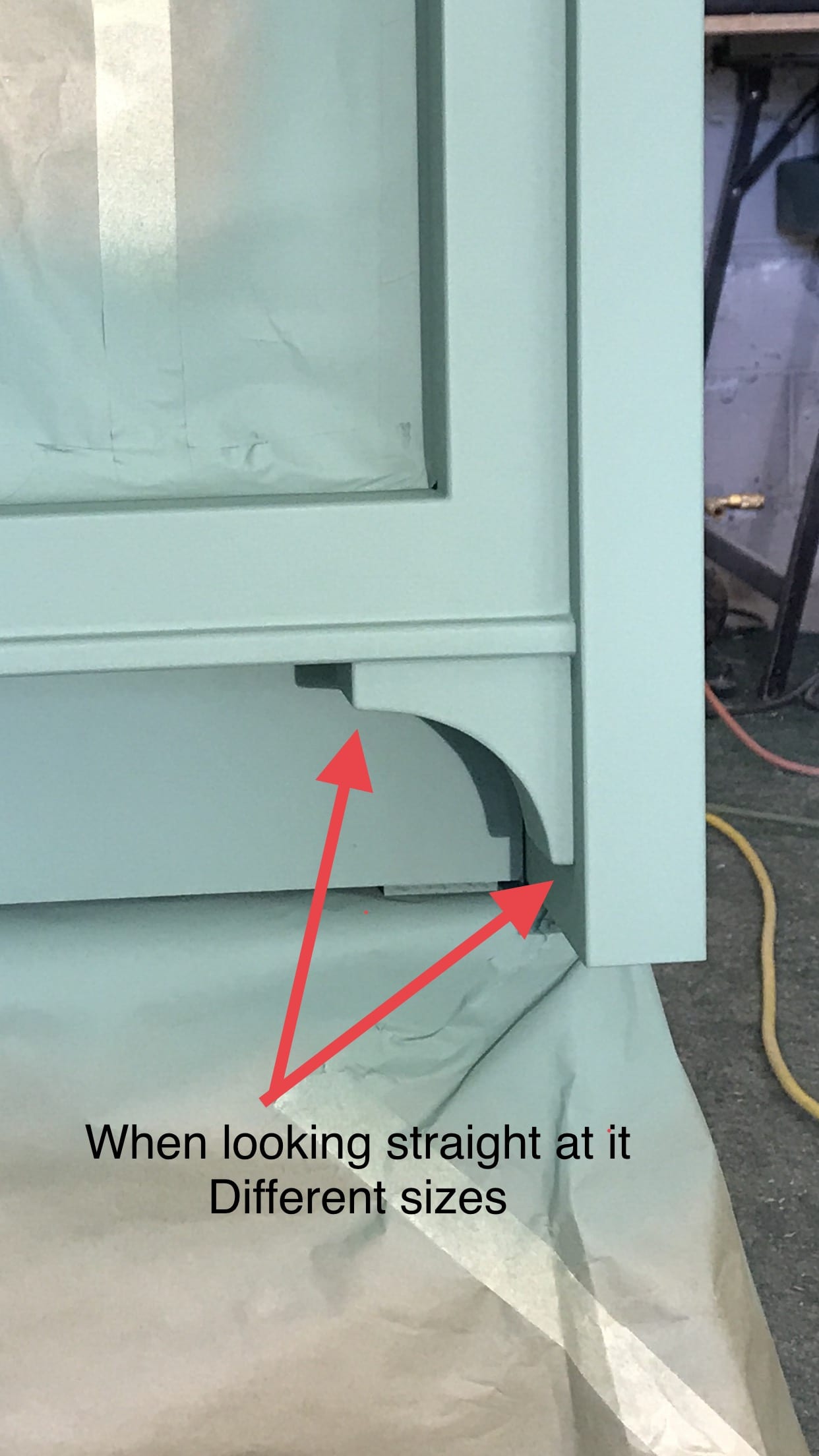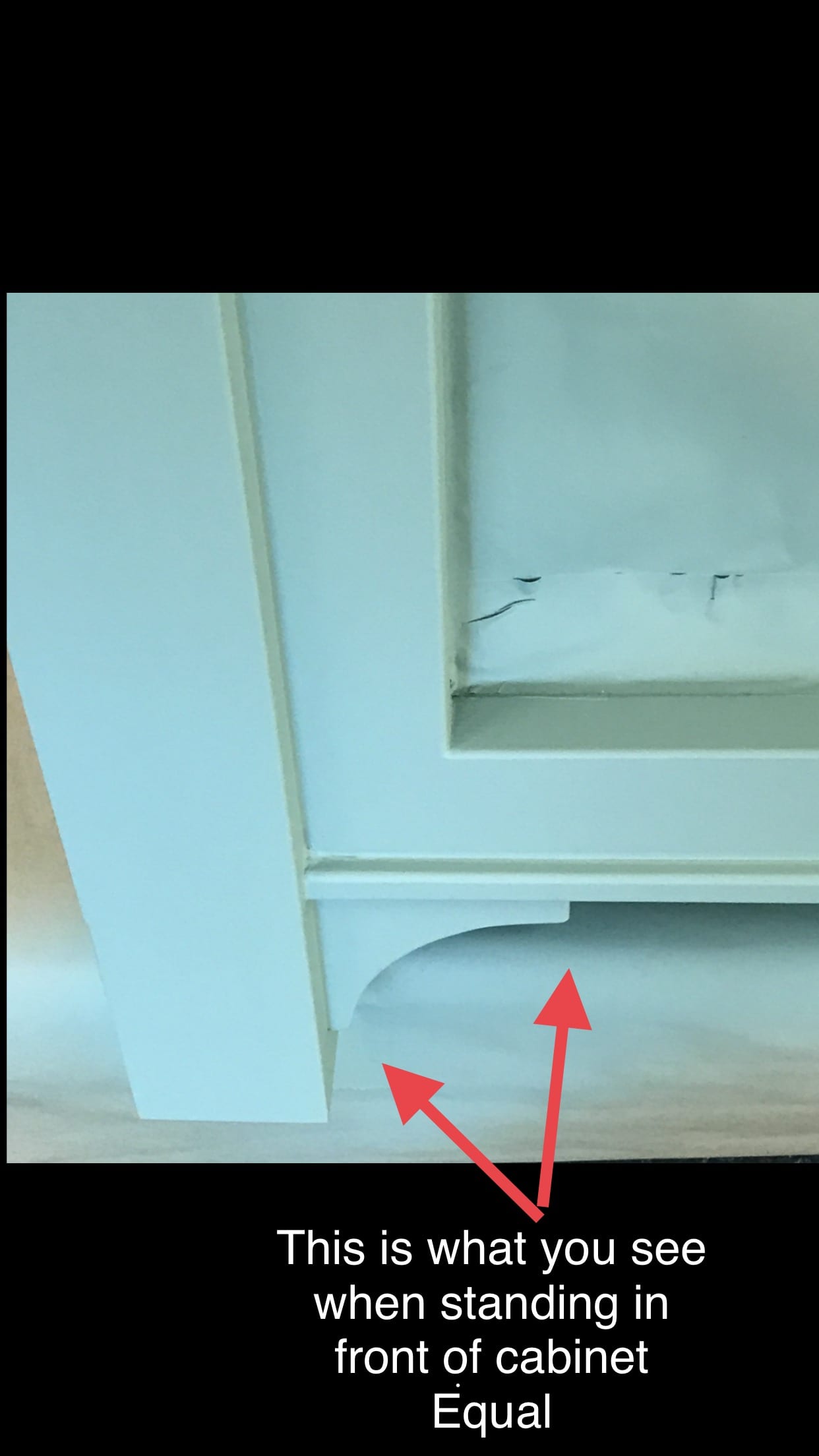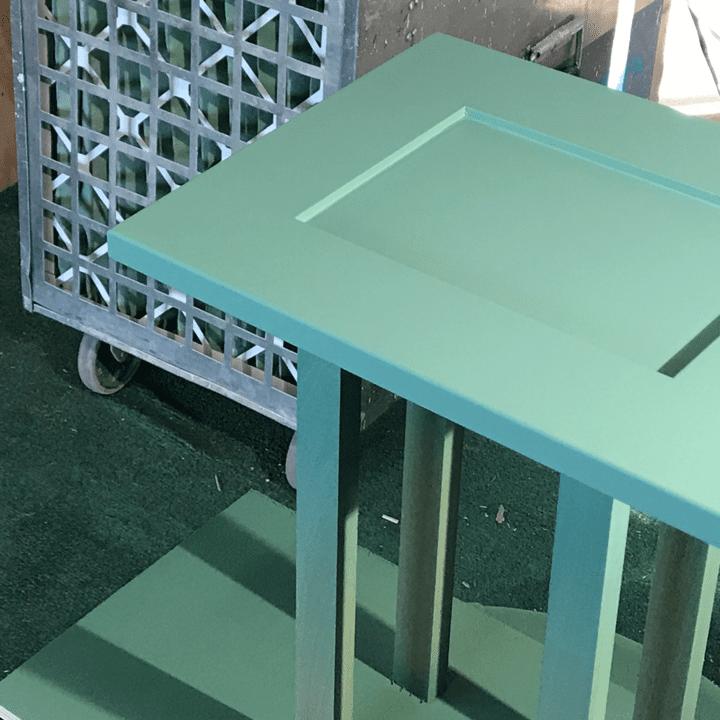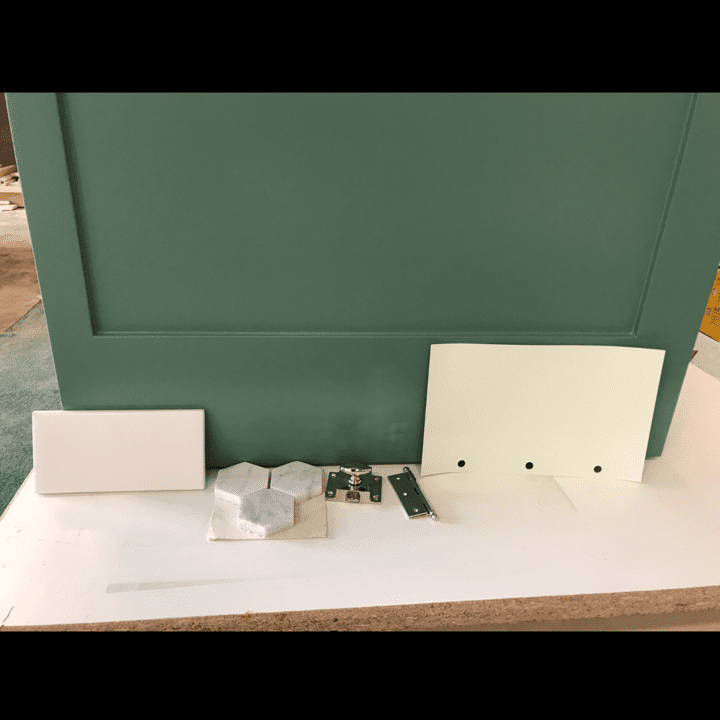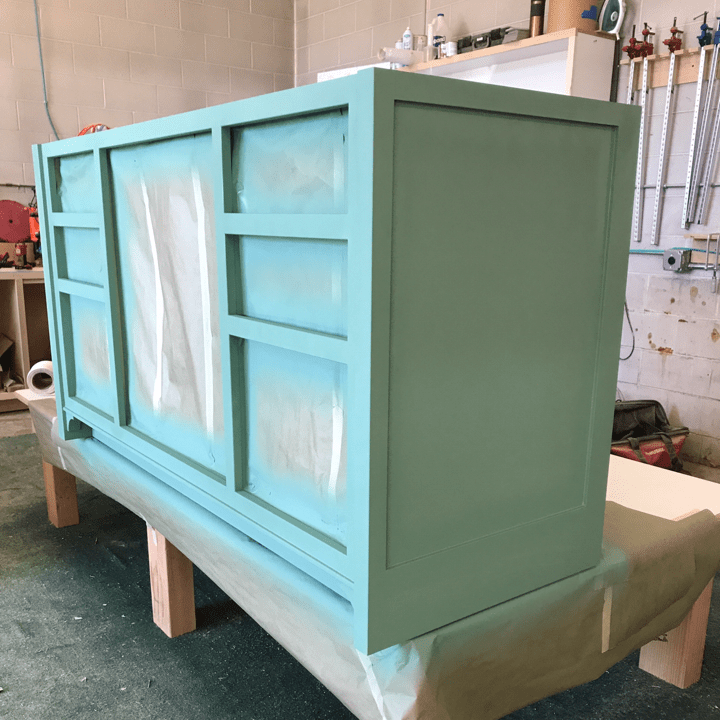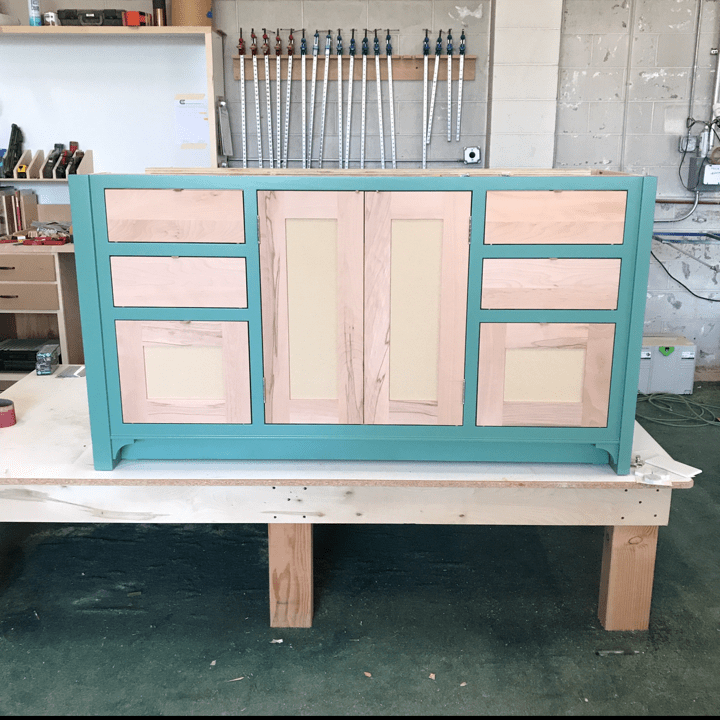 Vintage hardware and inset doors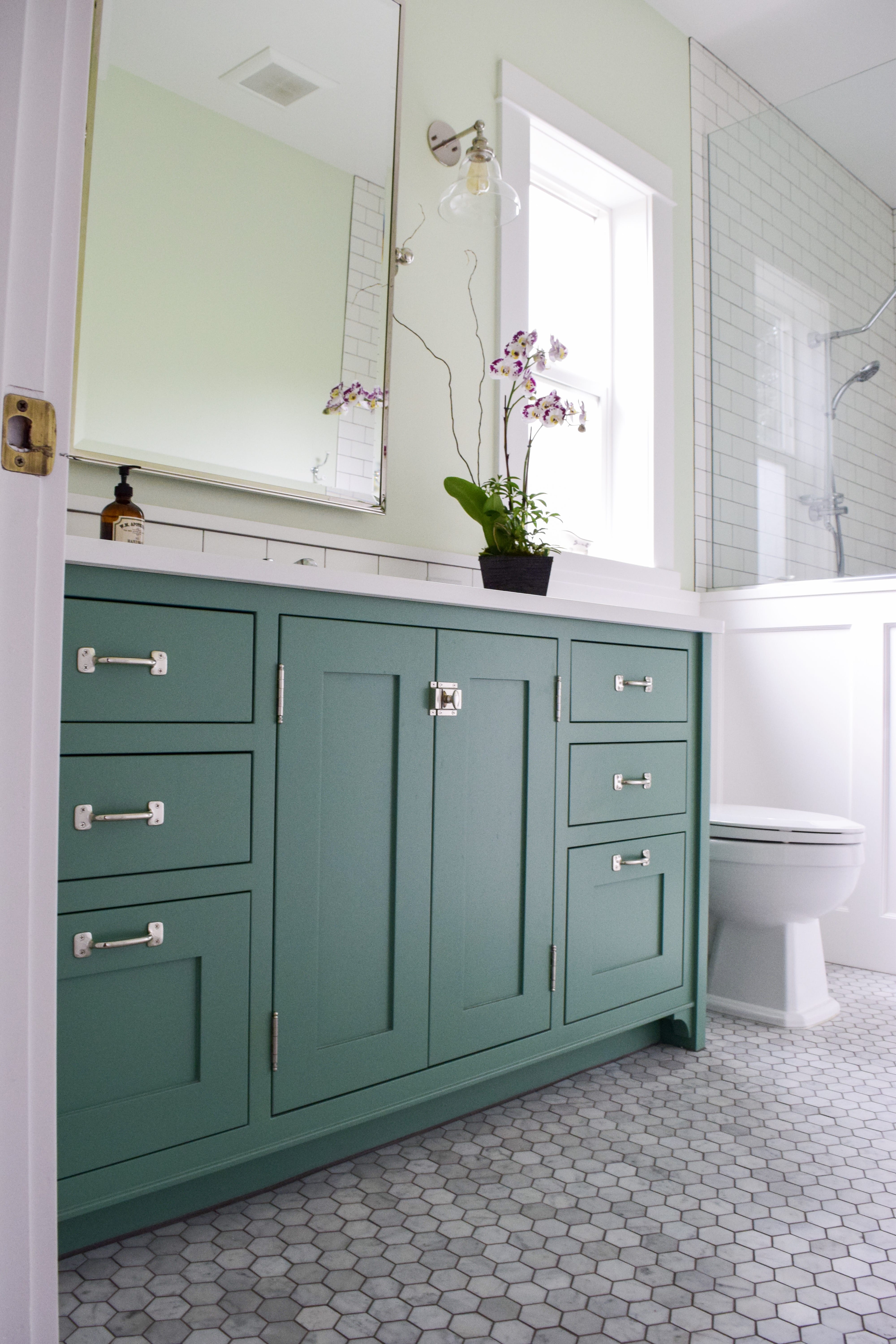 Subway tile and painted wainscot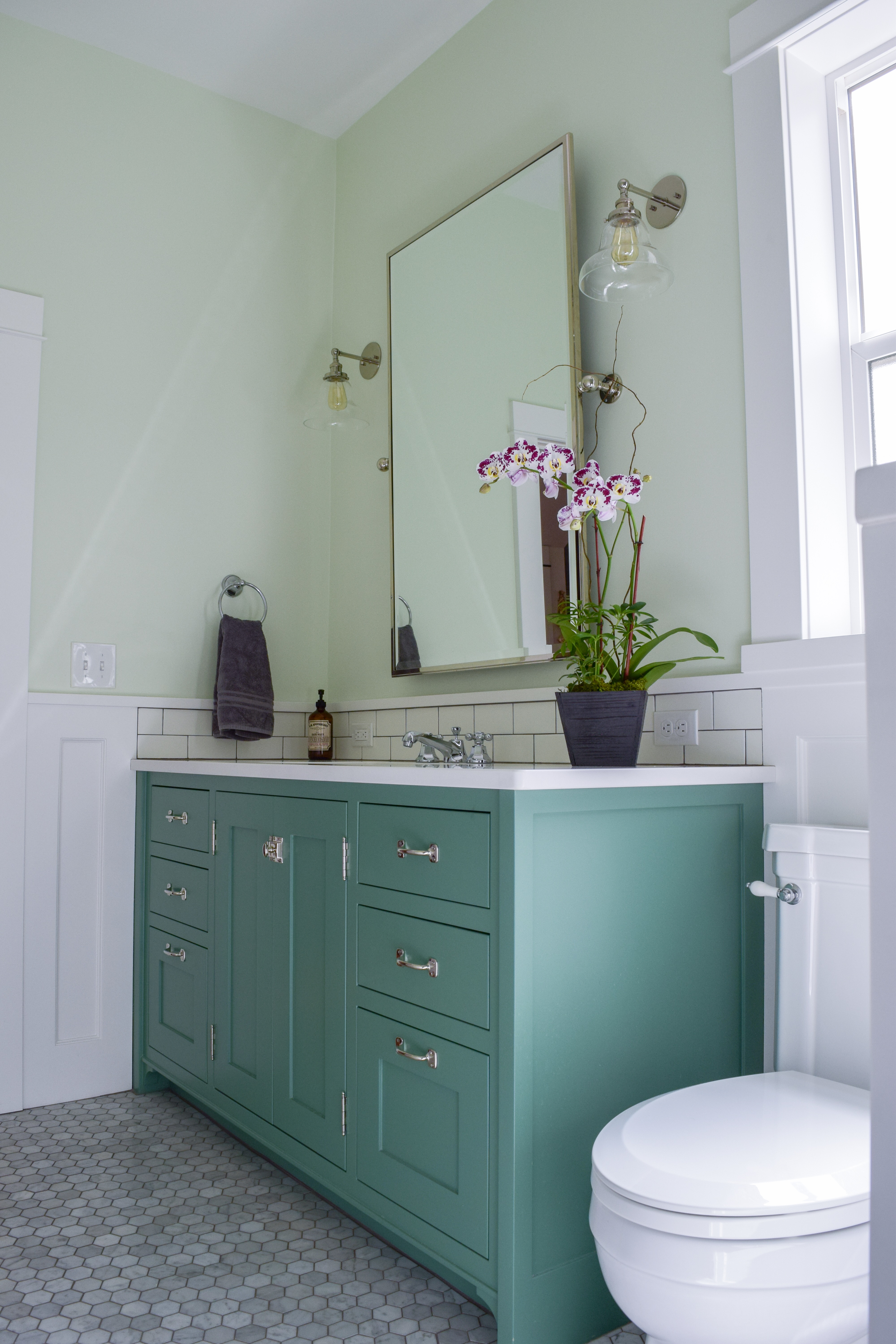 White carrera marble hex floor tile with in floor heat