Asian inspired exterior remodel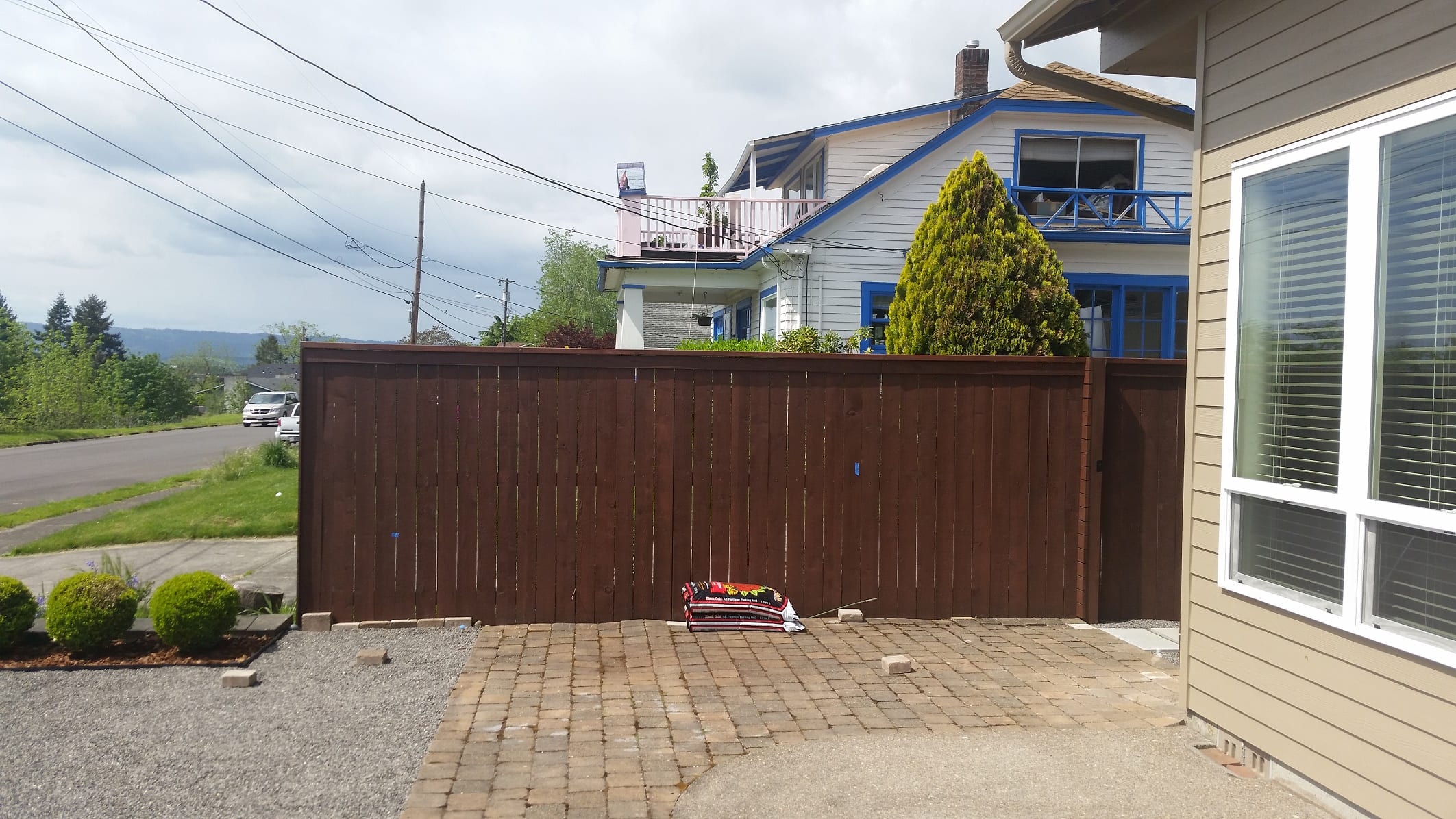 Inspiration
Our repeat clients John and Robin wanted help building several structural elements in their front and back yards.  Robin is a talented gardener with a great eye for design.  She had a vision for this blank space and needed someone to help bring it to life.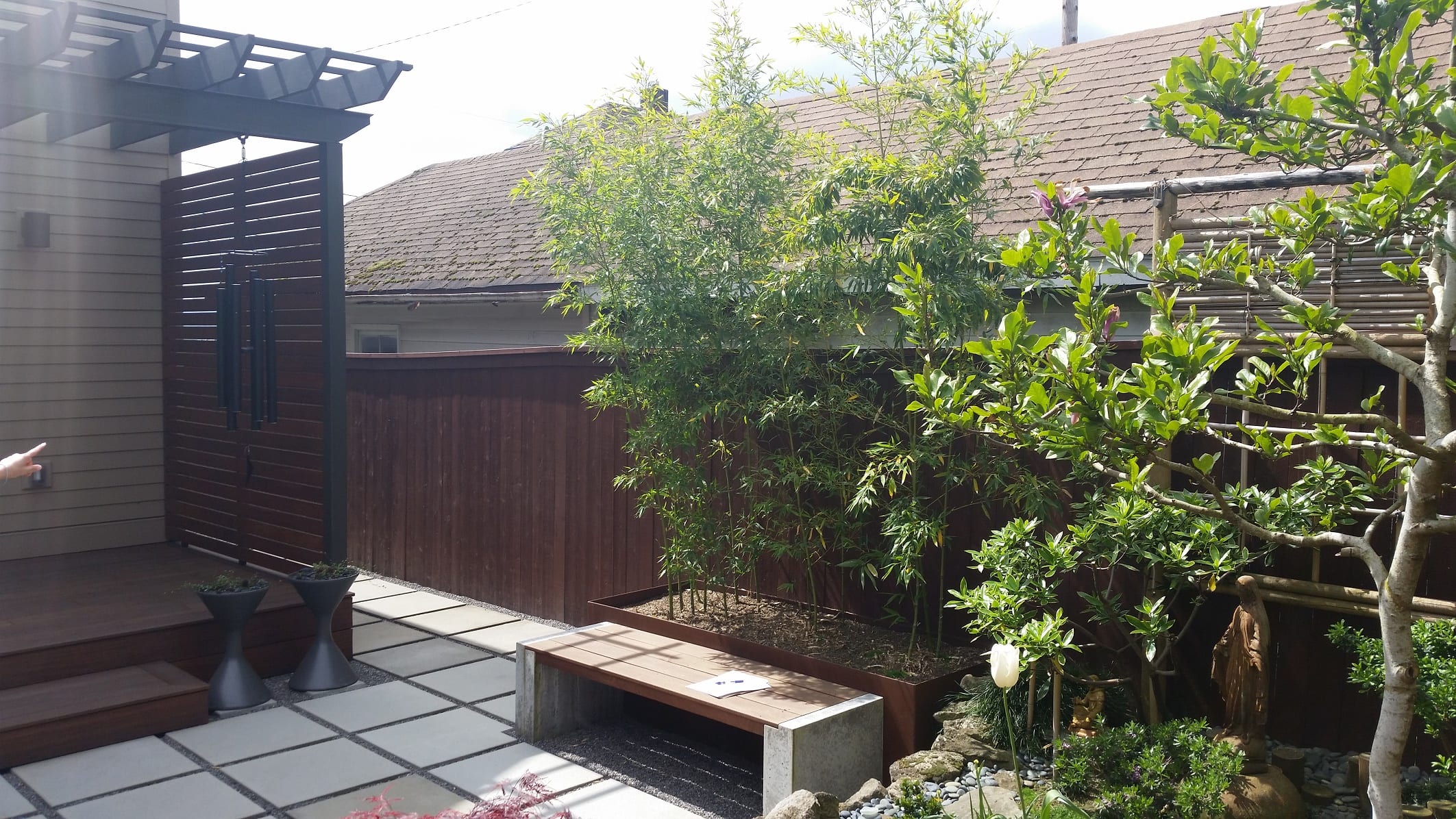 Backyard
The vision for the backyard was to relocate the Cor-ten planter to the front and replace it with a 3′ high concrete planter, wood privacy screens and a custom gate that would match the screen and provide a wind break when in the open position.
Planning
The first step was to develop Robin's ideas on plan.  We took her sketch and used our 3d CAD capabilities to bring it to life.  The 3d views were very valuable in relaying the details to our carpenter, the concrete contractor and the steel fabricator.  All of these components had to be meticulously planned for them to come together.  You only get one shot at concrete and steel.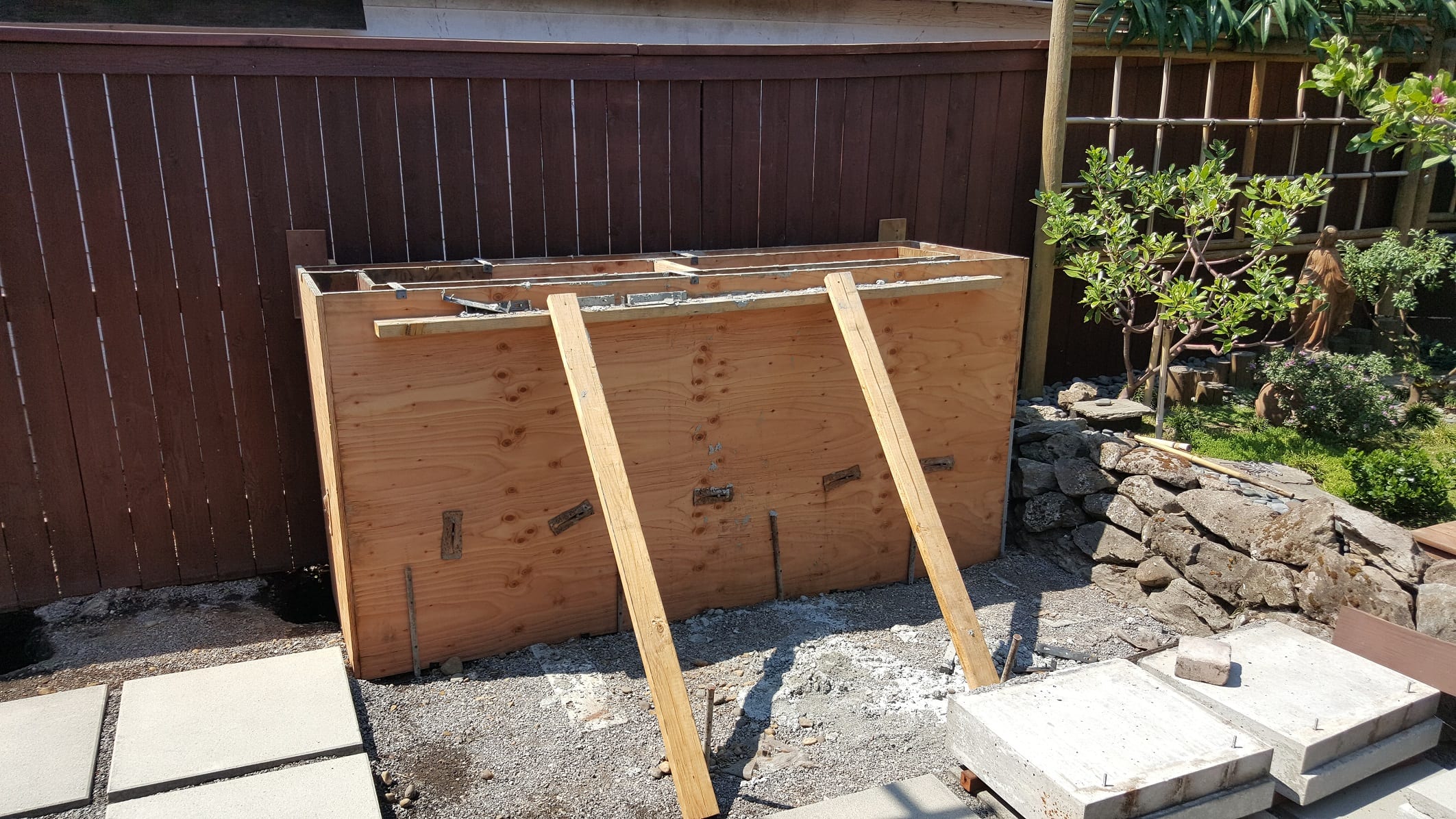 Set up
First we dug the holes for the steel privacy screen posts in the backyard.  The planter needed to be formed before we could set the posts due to the tight space between the planter and the fence.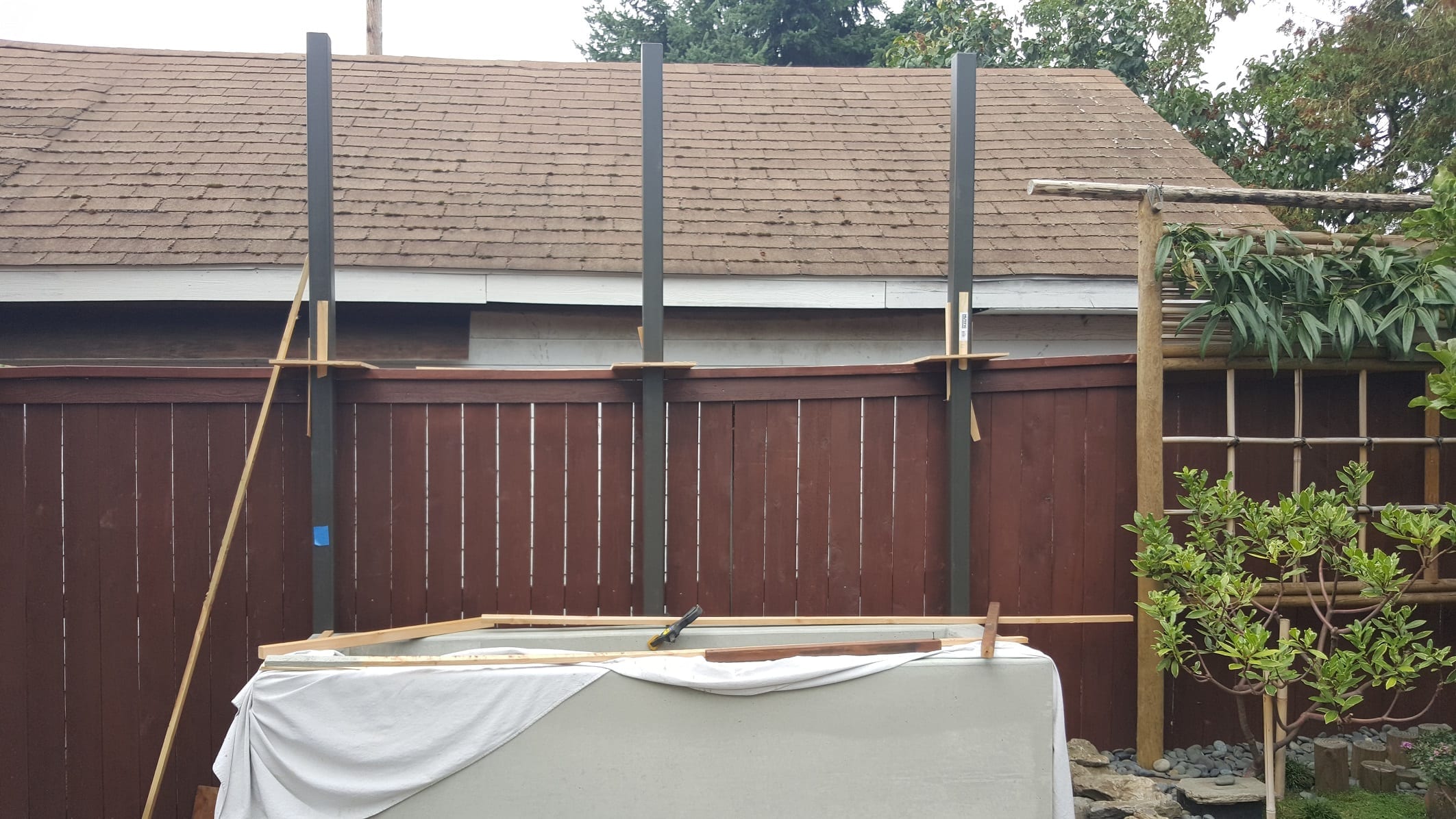 Steel posts
With the planter concrete set up, we could now set the privacy screen posts.  They were embedded in concrete 3′ deep due to their height.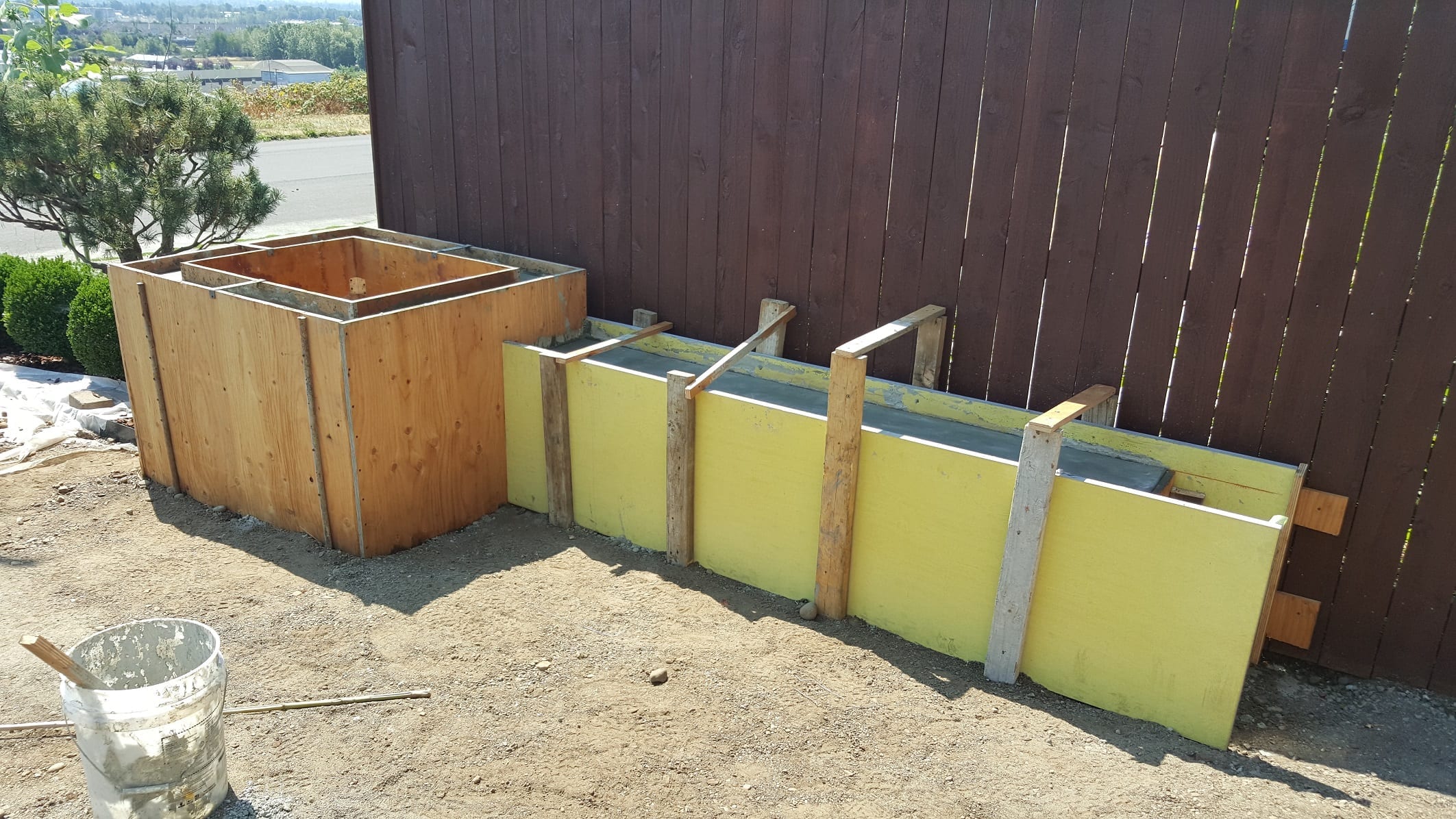 Front yard set up
The forms in the front yard were set up at a precise height that we pre-determined so that we could have the steel fabricator working on the arbor while the site work was underway.
Steel arbor
We brought the arbor to the job site on a trailer then had it set by a crane so that we could pinpoint the location while not damaging the concrete planter or fence.  One leg of the arbor was set inside the cor-ten planter- which also helped to make the crane necessary.