Walnut Rail Cap Done Right
Clean and simple ain't simple
Clean line, contemporary finish work is hard to do well.  Stripping away ornamentation takes serious skill.  Here's an example from our Cliff Ham (follow him on instagram to see what he's working on today @hambuilt).  This contemporary remodel (more about it here) needed a cap at the half wall to the stairs.  It's right in the middle of the house and quite prominent.  It would've been easy to put a flat 1x cap on the wall with trim applied to the vertical edges, but that would have been too busy and kind of lame.
What we chose instead was to make a cap that looked seamless.  We did this by mitering the edge pieces to the cap.  To add a degree of difficulty, the cap had to be scribed and cut around a structural steel post.
The cap looks like one solid piece of walnut when it's actually 5 pieces.  More than a year later and you still can't see the cuts Cliff made around the post.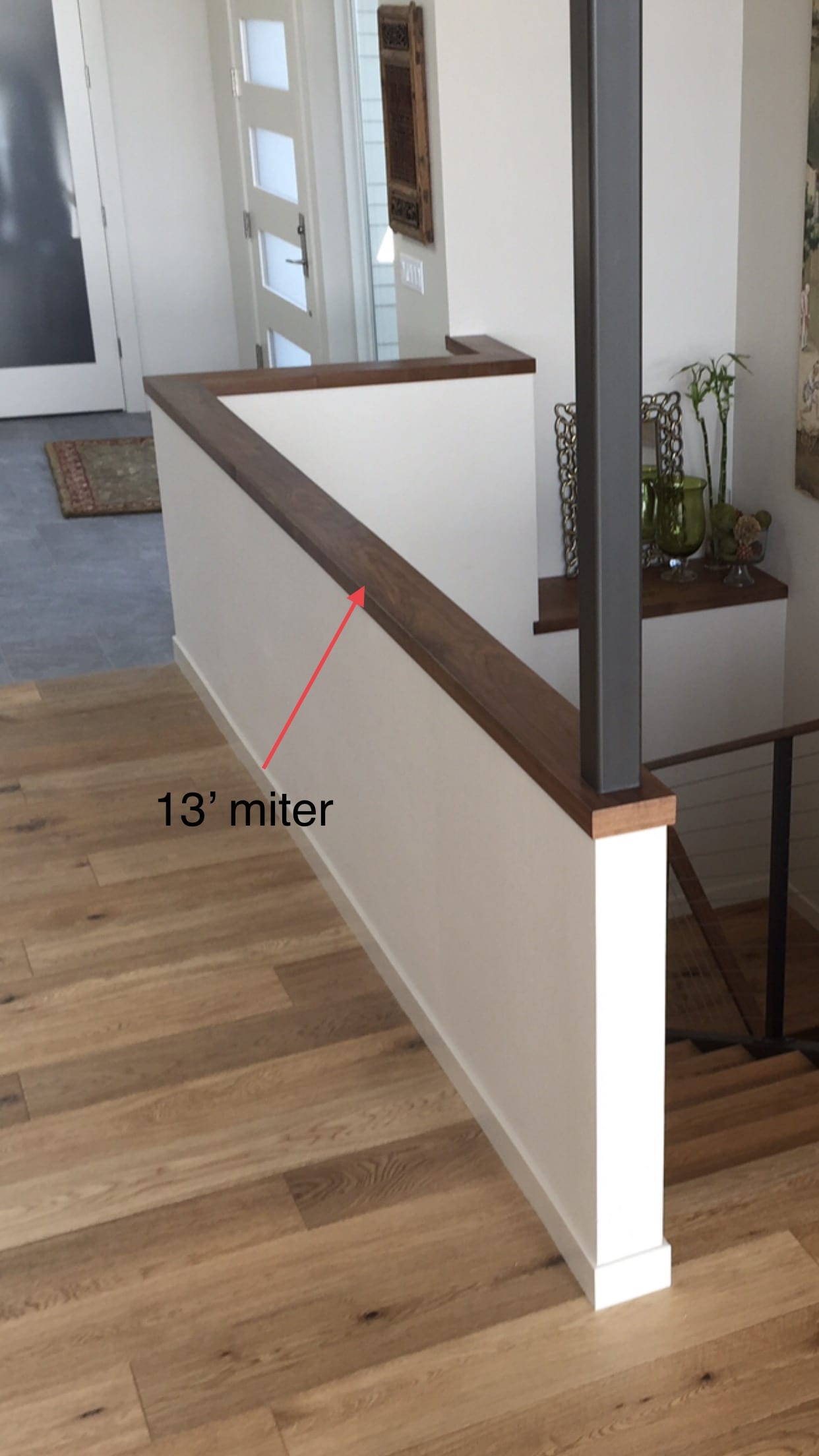 As you can see in the finished photo, the simplicity of the wall cap is in harmony with the clean lines throughout the space.  Yes, it took more time to do it this way, but the results speak for themselves.  The precision work on the wall cap may not draw your attention, but that's the point.  It is part of the greater whole and that's what matters most.