What happens to the stuff we demolish?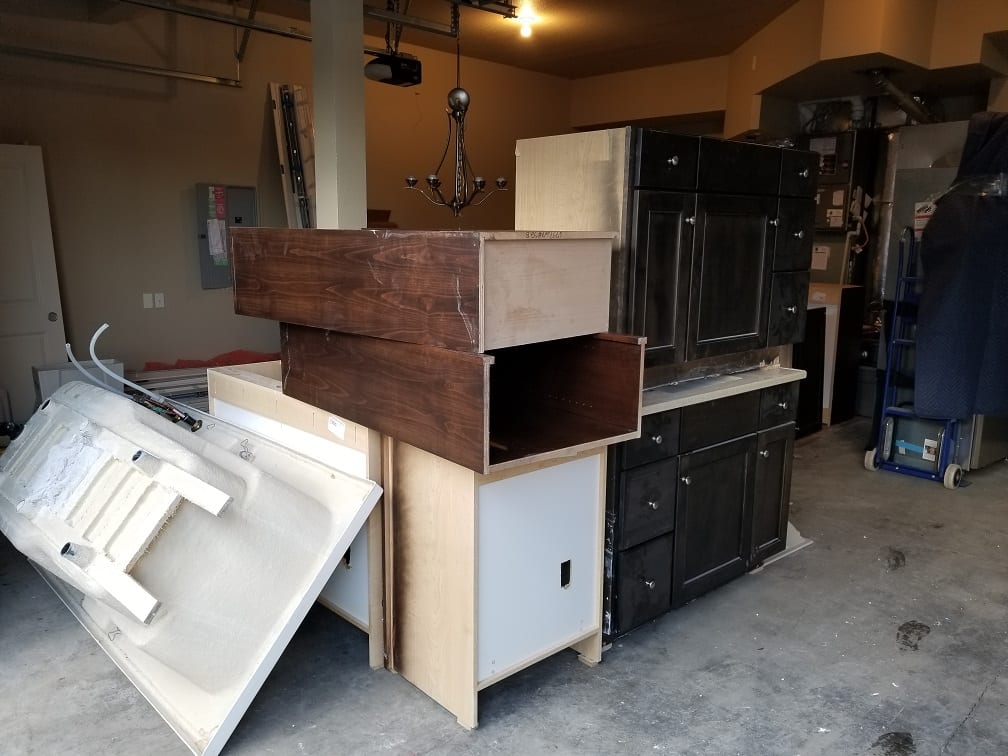 No one wants to be wasteful
Often when we remodel a client's home we take out dated, but perfectly useful, fixtures, cabinets, appliances and more. Naturally, our clients care about where these items end up. We share their concern and would much rather see them put to good use than in a landfill. Fortunately, there's a conveniently located Habitat for Humanity Re-store location in Vancouver, WA. They gladly take in many of the components we remove from a job and sell them to help fund their work all over the world.
Planning
Prior to starting work, we designate and mark items to be demolished and whether they're to be saved, donated or disposed. Items to be donated are carefully removed, loaded into our trailer, and delivered to Habitat. Although Habitat does have pick up services available, it tends to be easier from a timing standpoint for us to handle the move.

What can't be donated?
While most building materials in good condition can be donated, there are certain things they can't or won't take. Hazardous materials, broken items, things with missing parts, and used lumber are a few of them. Occasionally, they'll have too much of a given item and won't take more of it until they've reduced stock. We've found it to be rare that they won't take something in good condition.
Recycling
For things that can't be donated, we make every effort to recycle. Clean wood debris such as decking and fencing can be recycled into mulch. Roofing, concrete, and some other building materials can be separated and taken to a recycling facility.
Tax receipt
Since Habitat is a non-profit charity, they will provide a tax receipt which we happily provide to our clients to potentially help out at tax time (consult with your CPA!). It is truly a win-win!